With life going back to how things were before the pandemic, many businesses have recovered, and new ones are opening because of the potentially high income they will earn. As quarantine restrictions are more relaxed, businesses have been having more in-store customers, on top of the online customers they gained during the lockdowns. For businesses that offer products, storage is important, so you have to keep this in mind if you're a starting entrepreneur who wants to scale up his business someday. Depending on your products, you may need a walk-in cooler. Though you may associate it more with the storage of food products, a walk-in cooler is actually used across various industries. Learn more about the importance of walk-in coolers and the best materials to use in this compartment.
What is a walk-in cooler?
A walk-in cooler is basically a storage machine or equipment that is large enough for people to walk in it, hence the name. It keeps items inside them cool, just like a refrigerator but bigger. It is ideal for big restaurants that need their food products to be stored at a certain temperature to avoid spoilage. However, a walk-in cooler is also used in other businesses, not just those offering food.
Types of Walk-in Cooler
Walk-in coolers have two common types: prefabricated and built-in.
A prefabricated walk-in cooler comes in certain sizes. You just have to find a location for it in your store. Because it is already built, you don't have to spend on labor and installation costs. In case you need to relocate or replace it with a bigger one, it would be easy. However, sizes and configurations are limited, so in some cases, you may not find the exact fit for your business. It may also have a shorter lifespan than built-in ones.
Built-in walk-in coolers are designed specifically for the needs of your business. You can have one built as big as you want, which is great for really big businesses that require a large cooling space. However, it can be expensive to build. Also, in case you want to change the specifications, spend again on labor and materials.
The Many Uses of a Walk-In Cooler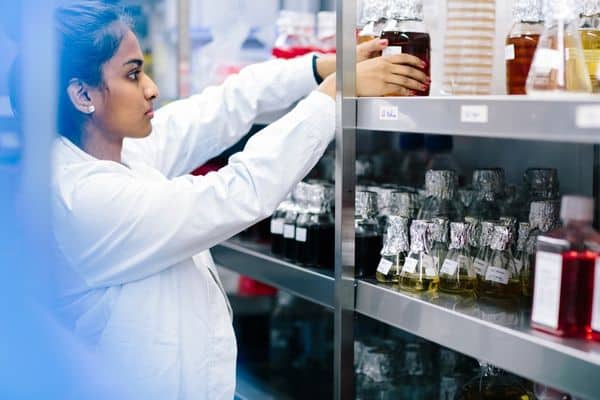 As flower storage
Imported flowers that need to be stored at a cool temperature can stay fresh in a walk-in cooler. These flowers may be too big to be inside a small refrigerator, so a walk-in cooler is recommended.
As a warehouse cooler
Some non-food items need to be in a controlled temperature setting to prevent getting damaged. Wood products, for example, may warp due to changing humidity, so they should be stored in a walk-in cooler with the right temperature.
For science and research
Some chemicals used by scientists in laboratories need to be stored in a cooler to maintain their efficacy and integrity.
For medicine
Walk-in coolers are present in many hospitals, clinics, and pharmacies as they are used to store medicines and vaccines. In some health facilities, they are used to preserve human organs for donation or transplant.
Role of PU Panel in Walk-in Coolers
A walk-in cooler does its jobs thanks to one important insulation material—Polyurethane or PU for short. PU is a thermoset resin, meaning it uses two different reagents at a balanced ratio to form a chemical chain that would then make up the insulation. These reagents are isocyanate (MDI) and polyol. PU used as insulation for structures is a low-density, highly cross-linked plastic. Because of its very low thermal conductivity, it has less energy loss and less carbon dioxide emissions. Because it can be used on any type of surface, PU is considered a universal insulator in construction.
Because it is a universal insulator, PU is also used in roofing panels. The thermal properties of PU panels control the heat that penetrates homes, making homes cooler. They are very durable and can withstand heavy rainfall and strong winds. They are also fire-resistant. PU panels are cost-efficient because they are easy to install, requiring less manpower than when installing traditional roofs.
If you want, you can use these PU roofing panels to make a DIY walk-in cooler. It may not be easy for people who lack experience, but if you have the will, it is not impossible. All you need are standard PU panels and PU roof panels to make up the walls, an air conditioning unit, and a few other materials.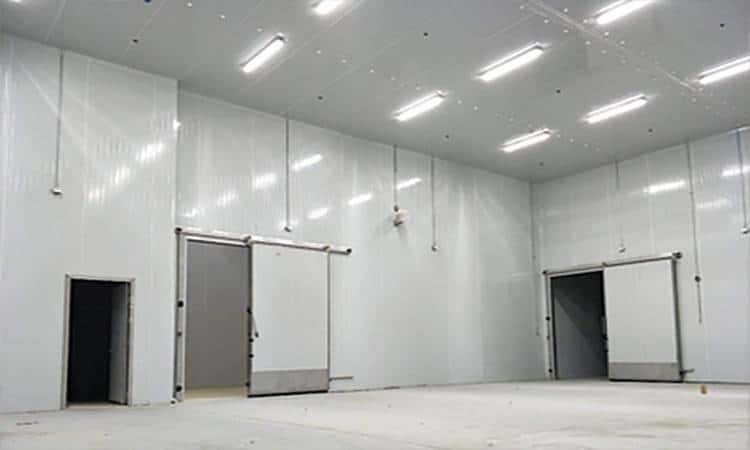 PU Panel Supplier in the Philippines
If you are looking for the best PU insulated panel for your DIY walk-in cooler plans, or just for your roof, Union Galvasteel Corporation has its Duratherm line of roofing and standard panels. The standard PU sandwich panel consists of a rigid foam insulation layer sandwiched between two structural metal skin surfaces. The insulated core forms a strong bond to the outer skin, creating a stronger panel that is structurally superior to traditional wood framing and providing a stronger structure less susceptible to shifting. Also, this PU insulated panel comes in different colors like red, blue, brown, white, beige, and green. So whatever color you have in mind for your home, we have it for you.
UGC is the market leader in the manufacturing and distribution of materials for roofing in the Philippines, including roof insulation in the Philippines for commercial, industrial, and residential use. We have the largest and most diversified distribution network in the industry, with roll-forming plants, warehouses, and sales offices in strategic locations throughout the country. Get in touch with us via our website or call these numbers for assistance: (02) 8520-8823; 8520-8831; (049) 545-0084 to 86 or 09175033965 (Globe) and 09190032303 (Smart).