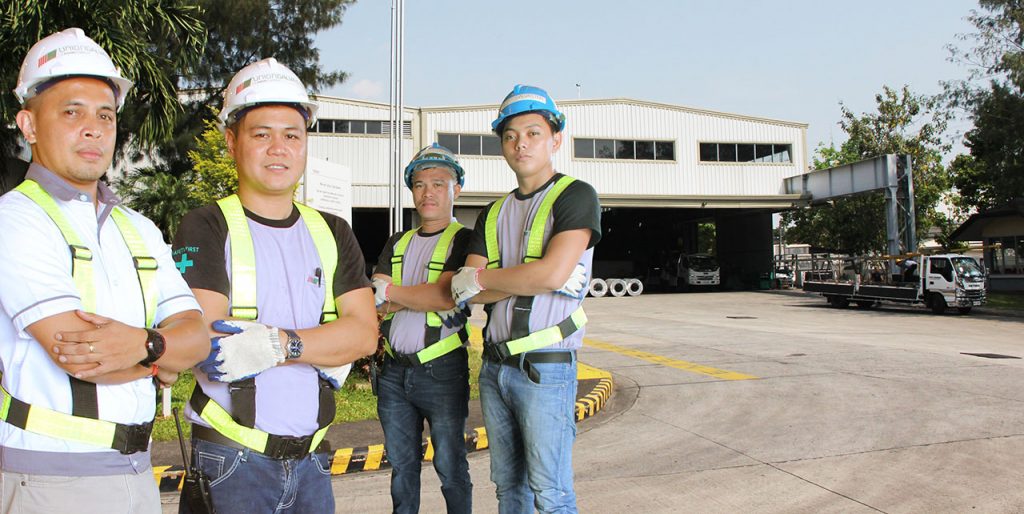 The company started as the Union Steel Plant Division of Bacnotan Cement Industries, Inc. (Bacnotan), a pioneer in the Philippine Cement Industry. It began commercial operations in 1963 with a galvanizing plant in Poro, La Union for the manufacture of Galvanized Iron (GI) sheets, expanding to Ilang, Davao City in 1968 and to Calamba, Laguna in 1990. In 1993, the steel plant was spun off from Bacnotan as a separate business unit, and incorporated as Bacnotan Steel Corporation, later renamed UNION GALVASTEEL CORPORATION (UGC). The company in 1997 established a modern Continuous Galvanizing Line and Color Coating Line for the manufacture of prepainted galvanized steel coils in Calamba, Laguna.
Today, UGC is the market leader in manufacturing and distribution of prepainted and other galvanized roofing, and of galvanized steel building products such as building system components like steel deckings, c-purlins, door jambs, steel trusses, pre-engineered building structures (PEBS) and insulated panels for commercial, industrial and residential applications. The company has the largest and most diversified distribution network in the industry, with rollforming plants, warehouses and sales offices in strategic locations throughout the country.
The Company's slogan 'SA TIBAY AT GANDA PANALO KA!' speaks of an utmost commitment for product quality and service – that is, making lives better for Filipinos. More than claiming that they are all aesthetically designed for utmost durability, we want our products to be versatile and flexible for various applications. We consider compatibility to environment and climate change; we consider value for money by making products all cost-efficient, by delivering our services on time. We challenge ourselves to always innovate to offer infinite possibilities in the construction industry.
UGC's bests assets are the human resources; from the production to marketing to support groups, they are all equipped with sharper skills and better knowledge. The company continuously trains its employees to be the best of what they can be: to create and provide solutions. They should always be relevant and valuable, according to the needs and demands of our customers, attuned to the changing times.
We differentiate ourselves by bringing the highest quality possible through our operational excellence. We make sure that the technology we have is the best in class. We lead the pack in adopting global standards by bringing only the finest materials and equipment the world can offer. We are relentless in discovering and exploring proactive improvements. Our facilities are always upgraded and expanded to maximize potentials, to acquire additional functions to create diverse product applications. This is the best technology for us, with sincerest human and personal touch that sets us apart from the rest of the field.