The DIY craze is continuing to spread throughout the world. Reports show the pandemic has led many homeowners to try tackling home repairs and renovation. However, homeowners should know that not everything should be considered a do-it-yourself project.
One example is rain gutters installation, as it is actually a lot trickier than it seems. Calling for professional help is always a good idea, even though going the DIY route may seem like an exciting and cheaper option. This is because committing mistakes in gutter installation may lead to serious damages to a property, and therefore, larger repair costs. To guide you with this concern, listed below are the common mistakes in gutter installation and other roof care tips.
The Most Common Roofing Mistakes
Since many are trying to dabble with do-it-yourself home projects, more mistakes are also being committed. Here are some common mistakes to avoid, according to roofing professionals:
Picking the Wrong Type of Rain Gutter
According to roofing professionals, this is the most common mistake when homeowners attempt to fix roofs by themselves. This is because each roofing concern has a unique set of needs. Watching a Youtube video on gutter installation may be entertaining but it doesn't mean that it applies to all homes. Put simply, there is no one-size-fits-all approach to gutter installation.
So, roofing professionals take time to go through the options before choosing a rain gutter. Many things need to be accounted for, such as the pitch on the roof, the size of the house, and even the amount of rainfall that the area experiences.
They also closely inspect what a rain gutter is made of. For example, some prefer stainless gutters because they're not only inexpensive but also corrosion-resistant, lightweight, and easy to install. Most also come in a wide variety of colors. Other roofers prefer copper for its exceptional durability, despite coming with a hefty price tag.
Buying Rain Gutters of the Wrong Size
Another common mistake made by DIY roofers is choosing the wrong gutter size. The standard gutter system is about 5 inches long and 6 inches wide. Its downspouts are usually 2×3 inches to 3×4 inches in length and width, while 3-4 inches in diameter. However, what many homeowners don't know is that the size of the gutters heavily depends on the roof pitch, as well as the amount of rainfall the area receives.
What this means is that the steeper your roof pitch and the more rainwater the roof collects, the larger the gutters should be.
Aside from rainfall, changes in temperature and extreme weather should also be taken into consideration. Areas that experience heavy winds or extreme heat may need additional accessories. For example, leaf guards may need to be installed to protect gutters from debris.
To see more roofing accessories for your next gutter repair or installation, click here.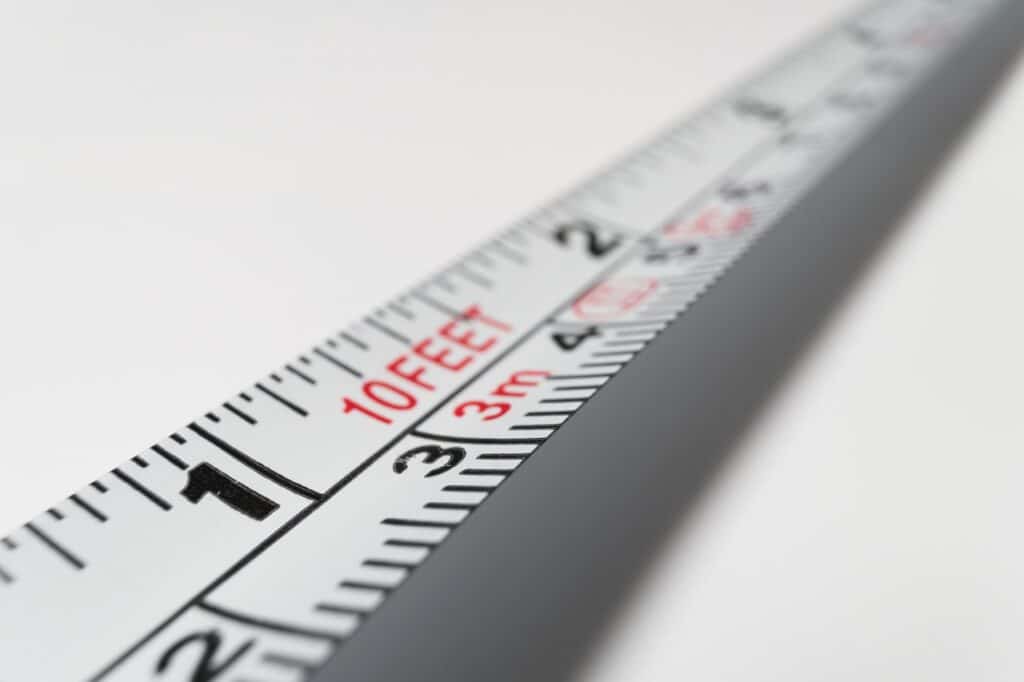 Installing Rain Gutter Hangers Too Far Apart
Another common mistake by new or amateur roofers is that they spread the gutters too far apart. Gutter hangers support the rain gutters. When they're too far from each other, the rain gutters will sag.
According to roofing professionals, gutter hangers should be spaced no wider than three feet apart from each other. However, this may change depending on the amount of rainfall. Homes that are constantly subjected to heavy rainfall and falling debris may need their gutter hangers to be spaced only at a maximum of two feet apart. This is because additional support is needed to offset the added weight.
Installing the Downspouts Incorrectly
Some homeowners may not give enough attention to the downspouts, but they're very important. Don't forget about the downspouts as they're crucial in ensuring that the roof drainage system works. Downspouts help draw water safely away from the foundation of the house or commercial building, which minimizes water intrusion near the drip line. They also minimize water intrusion near the foundation walls, which can lead to various kinds of structural damage due to moisture.
Ideally, downspouts should be strategically placed so that water is drained eight to 10 feet away from a house's foundation. Otherwise, rainwater may damage not only the foundation but also the home's facade.
Aside from protecting a home from water damage, downspouts can also enhance a structure's overall look. When placed correctly, they can be both aesthetically pleasing and effective.
Not Accounting for the Roof Pitch
To allow rainwater to flow to the downspouts, rain gutters should have a steep enough pitch. If the pitch isn't steep enough, or the angle is too low, then water will pool in parts of the gutter.
On the other hand, water will rush into the downspouts and cause it to overflow if the pitch is too steep. Thus, homeowners should call for roofing professionals to do the gutter installation. An experienced gutter contractor will account for all these factors when installing a gutter system.
Partner with Gutter Installation Professionals
Since many are trying to dabble with do-it-yourself home projects, more mistakes are also being committed. Here are some common mistakes to avoid, according to roofing professionals:
What most homeowners should know is that rain gutter installation might not be a beginner's DIY project. It might seem like saving money on labor costs, but in the end, this could lead to more costly repairs in the future.
Aside from leaving the gutter installation to the pros, homeowners should also choose only top-quality roofing materials to create stronger and cost-effective roofing. Union Galvasteel Corporation (UGC) is the current market leader in the manufacturing and distribution of galvanized roofing and galvanized steel building products.
UGC also offers roofing services that aid customers in budget preparation, project scheduling, and project completion. These services include roofing estimates, as well as delivery and installation.
Due to this, we always strive to create the best products, which we achieve only through adhering to operational excellence, the use of the best tools available, and taking care of our human resources. We always seek to explore unique, innovative, and environment-friendly ways to push the boundaries in our industry.
You can reach us at (02) 8520-8823, +63917 5033965 (Globe), or +63919 0032303 (Smart). You can also click this link.