The roof is one of the most important parts of your home because it protects your home from weather elements and other potential threats, like burglars and wild animals. Roofs are built to be durable to be able to perform their functions. However, despite maintaining it well, there will come a time when we need to repair or replace it.
In one of our previous articles titled "Roof Repair vs Roof Replacement," we talked about the difference between repairing and replacing roofs and the factors to consider in deciding which of the two would be better for your roof. If, based on the article, you realize that roof repair simply won't do, then renovating your roof is the way to go. But before you start dismantling your roof, check out these signs that your roof indeed needs a renovation.
Signs That It May Be Time to Renovate Your Roof
Your house experiences leaks during rainy days
A water leak is a common indicator that your roof needs to be replaced or repaired. If the leak is minimal, then just minor repairs may be necessary, but if the leak starts damaging your interior, then it may be time to inspect the extent of the roof damage. Sometimes, a leak may not be visible because your ceiling keeps the water from going inside your home. Thus, you also must check your ceiling to see if it is sagging or has marks left by water buildup.

Your home is not getting the ventilation it used to have
As mentioned in the previous item, the roof improves the ventilation inside your house. So, when it feels hotter than usual, then it may be due to damaged roofing. Leaks are not the only thing you have to watch out for. On days without rain, check for any rays of sunlight entering your home as it means that your roof has holes in it.

Your roof is in bad condition
It is hard to tell the condition of your roof without visually inspecting it. Once or twice a year, schedule an inspection of your roof to check for any signs of damage like rust, holes, or missing parts. Small imperfections can easily be repaired with patching, but if the damage is severe, you may need to replace your roofing.

You have not renovated your roof for a long time
Modern roofing materials are meant to last for 50 years or more, depending on how well you maintain them. However, the same cannot be said for roofs of old or traditional homes. If your home has had the same roof for 15 to 20 years, it may be time to renovate or replace them with roofs made of new materials.
Preparing for Roof Renovation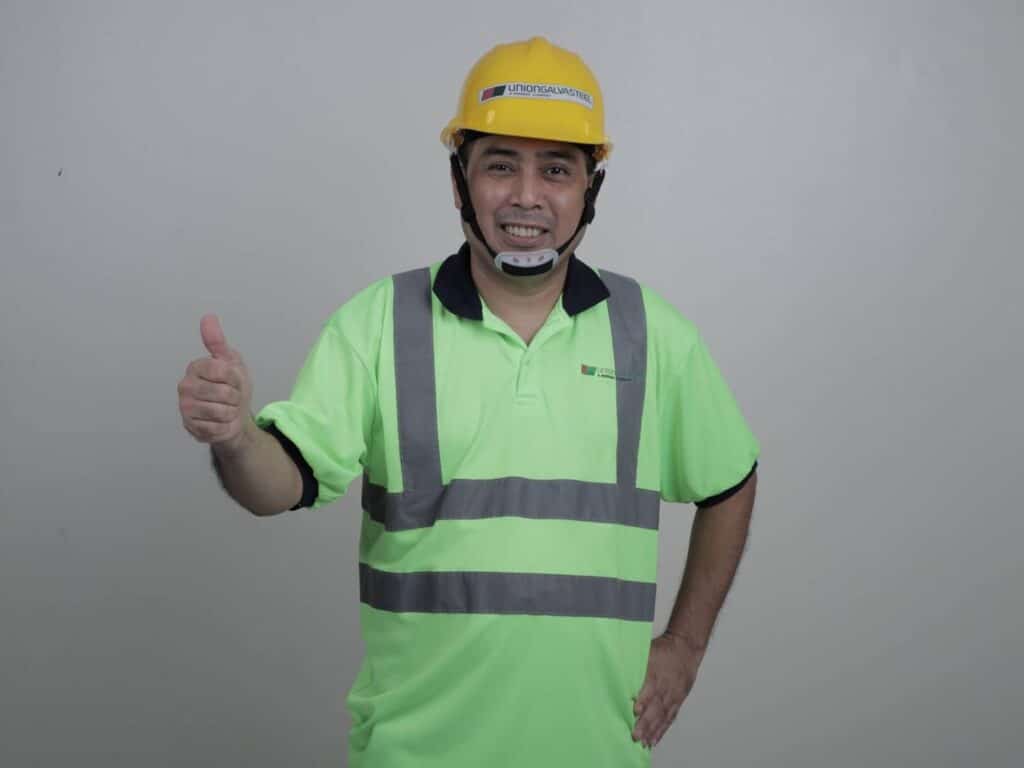 Assume that after careful assessment, you have concluded that your roof needs renovation. What do you have to do next? You can't just start renovating without a plan. Here are things you need to consider when renovating your roof.
Permits
Depending on the extent of your renovation, you may need to secure a permit to proceed with your renovation. Per the National Building Code of the Philippines, any physical change made on buildings and structures to increase their value or quality, and/or to improve their aesthetic, would require a permit. Without a permit, you may be punished by a fine of not more than twenty thousand pesos or by imprisonment of not more than two years, or by both such fine and imprisonment. So, it's best to research or consult your roofing contractor regarding this matter.

Time
A professional would know how long a roof renovation may take. You must consider this as it may affect your daily routine. Do you need to move out for a while during the renovation? You can schedule it when a few people are at home. The season is also important. Obviously, you don't want to renovate your roof during the typhoon season.

Material
Choosing the material for your new roof is both exciting and overwhelming because of the many options you have. Clay, concrete, asphalt, and metal are just some of the common roof materials you can have for your home. Remember that the material you choose will not only add beauty but also value to your home. This is important if you plan to sell your home later. Curb appeal means higher resell value. However, an important consideration when choosing the roof material is its functionalities.

Budget
Budget is perhaps the most crucial factor in renovating your roof. You may want to have the most expensive-looking roof in your neighborhood, but the question is, "Is it practical?"
If you are on a tight budget but still want a roof that is durable and at the same time beautiful, then you should go with metal roofs. However, not all metal roofs are the same. In this case, we recommend pre-painted roofing materials made by Union Galvasteel Corporation, a roofing manufacturer in the Philippines. UGC has a wide array of roofing materials for residential and commercial buildings. Aside from being durable, they also come in various colors and designs, so they are sure to add curb appeal to any property. Renovating your roof with UGC products is guaranteed to be worth every penny.
For your roofing needs, look no further than UGC. We are a roofing company in the Philippines that produces and distributes pre-painted and other galvanized roofing. You won't have trouble finding us, as we have the largest and most diversified distribution network in the industry. We have warehouses and sales offices in strategic locations throughout the country. Contact us via our website or call these numbers for assistance: (02) 8520-8822-23; 8520-8831; (049) 545-0084 to 86 or 09175033965 (Globe) and 09190032303 (Smart).