Roofs may appear the same, but each has its differences. First, roofs can be classified based on the material they are made of. Some roofs are made of wood, clay, metal, and even plastic. Next, even though they are made from the same material, there may still be sub-classified. Take metal roofs, for example. There are galvanized roofs and galvalume roofs. You may get confused because they may sound alike, so let this article guide you in knowing the difference between galvanized roofs versus galvalume roofs.
What is galvalume steel?
Galvalume is a trademark name introduced in 1972 by a company called Bethlehem Steel. It is a metal roof product coated with aluminum, silicon, and zinc. A Galvalume roof is usually made of 50% aluminum, less than 50% zinc, and a minimal amount of silicon. This composition protects the metal from corrosion and oxidation.
What is galvanized steel?
Galvanization was invented earlier than Galvalume. It was first used in 1836 originally to prevent electric shocks. Galvanization involves coating steel in zinc to form an alloy coating that resists corrosion and protects it from natural elements like sunlight and rainwater.
How are Galvalume and galvanized steel different or similar?
Both Galvalume and galvanized steel are used for roofs and walls of residential, commercial, or industrial structures. However, Galvalume may not be suitable for animal farms as some animals excrete manure that has greenhouse emissions, which degrades its zinc coating.
When it comes to durability, Galvalume and galvanized roof materials are exceptionally durable. However, because of its composition, Galvalume can last longer. Galvanized steel is estimated to last up for years depending on maintenance and other factors, such as the location's climate. Galvalume can last even longer.
When it comes to cost, Galvalume and galvanized roofs are almost within the same price range. The cost difference may be due to thickness and other factors.
Why use Galvalume or galvanized roof?
Because both are metal, Galvalume and galvanized roof materials share similar benefits. Here are some of these benefits.
First, both Galvalume and galvanized materials are lightweight. This is an advantage because it allows the roof to be installed easily.
Second, they are versatile. You can use Galvalume and galvanized iron in structures such as homes, buildings, or warehouses. You can also use them as wall panels, not just as a roof.
Third, both resist corrosion. Though Galvalume is more corrosion-resistant because it has aluminum, a galvanized roof is not far behind. Because of this benefit, the roof materials are best for areas that experience high humidity. You don't have to worry too much about your roof getting rusting when exposed to the weather elements.
Fourth, they are durable. As mentioned earlier, both metal roof materials can last for decades if they are properly maintained.
Fifth, they are energy efficient. Because metal deflects sunlight, the heat that enters your home is minimized. This is good because it means the temperature inside your home will be not too hot, so you can limit the use of air conditioning units.
Last and probably the best of all, Galvalume and galvanized iron are cost efficient. When compared to other roofing materials like clay or asphalt, metal roofs are relatively cheaper. Aside from that, because they are durable and last for a very long time, you don't have to replace or repair them often. In the end, it saves you a lot of money, making it an excellent investment.
Which metal roof is best for your properties?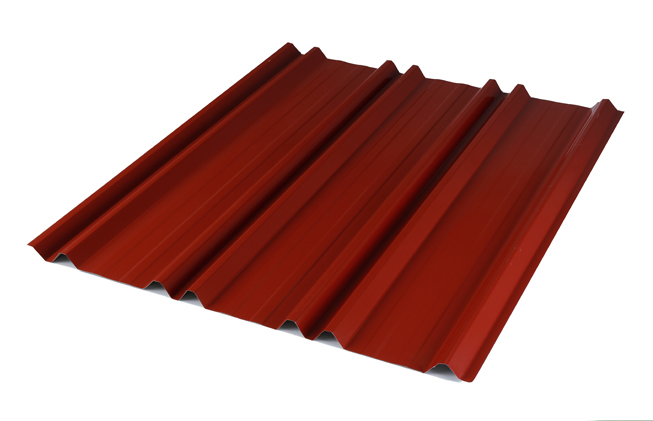 With all the benefits they provide, you surely will not lose if you choose galvalume or galvanized metal roofs. Either is a viable choice and will just depend on the purpose and location of the structure. To ensure the quality of metal roofs, buy only from trusted roofing Philippines distributors and manufacturers, like Union Galvasteel Corporation.
UGC has various galvanized roofing products for residential and commercial use. For example, Duracorr roofs have sinusoidal corrugation that guarantees superior strength and stability. Because of their special attribute of equally distributed corrugation and durability, they cannot be easily dented when stepped on. Duracorr roofs are ideal for schools, homes, and small and mid-scale commercial and industrial projects.
If you want an eye-catching roof, our Laverne roofs provide an enhanced aesthetic with their concrete-like design. They can also protect your home from leaks aside from looking amazing. We also recommend our Duratwin roofs, which have a unique 2-rib design that offers durability.
Aside from being durable, UGC roofing materials are already pre-painted, so you don't have to worry about the backbreaking task of painting. You also save on costs because you don't have to buy paints and pay for labor. They come in red, green, beige, blue, orange, white, brown, and other special colors (upon request), so you will find something that matches your personality or design theme.
If you are looking for the best roofing supplier in the Philippines? Look no further than UGC. We are a company that manufactures and distributes pre-painted and other galvanized roofing. You won't have trouble finding us, as we have the largest and most diversified distribution network in the industry. We have warehouses and sales offices in strategic locations throughout the country. Get in touch with us via our website or call these numbers for assistance: (02) 8520-8822-23; 8520-8831; (049) 545-0084 to 86 or 09175033965 (Globe) and 09190032303 (Smart).