Every prominent and respectable company has their own ethical standards to live by. Regardless of the field or industry, an ethical standard which is uphold in high regard would bring out positive results, all the time! In such case, even the construction industry has their own high ethical standards to follow. You may hear various companies staking their claim to a high quality due to their strict reinforcement of their own standards, and while it may be inspiring to hear, oftentimes, action would speak louder than their claims. To set themselves countless steps further from these other companies, Union Galvasteel
actually performs according to their own mantra. Pioneered under the name Union Steel Plant Division of Bacnotan Cement Industries, Inc. (Bacnotan) back in 1963, you'd think that the years may have dulled that sharp goal to be as exemplary as ever over time, however, that same drive and determination to yield out positive and high quality results have not deterred, even after many decades.
If you aren't convinced yet, then let us take a look at what makes Union Galvasteel different from the rest, what their high ethical standards in construction are, and how it stood the test of time.
What makes Union Galvasteel different from the rest?
The Union Galvasteel Corporation or UGC actually takes its job seriously. Owing to the fact that they are one of the market leaders in the manufacturing and distribution of prepainted and galvanized roofing and steel building products, they've never delivered or applied these items short of any client's expectations, nor have they ever failed their expected functionalities and durability. The company's slogan, "Sa Tibay at Ganda Panalo Ka!" speaks of their mantra to always deliver efficiently, and that specific mantra has been the deciding factor in each and every one of their projects and items. Each
Union Galvasteel roofing (may it be painted, galvanized, or both) and steel building product underwent strict manufacturing standards and rigorous test before they were offered out in the market, hence, you can be sure that the next material you purchase from Union Galvasteel would exceed your expectations.
Not only that, but they also adapt with the ever-changing industry of construction supplies and materials. Innovation is at the core of Union Galvasteel and they are nostranger when it comes to cutting edge durability. Their zinc-coated roofings, for example, has an impressively long lifespan, an amazing feat, considering that most steel products would be disregarded for easily rusting after only a few years of exposure to extreme weather.
Now, with everything that's been said about Union Galvasteel so far, are there any general guidelines or benchmarks with regards to the construction industry? If there is, does Union Galvasteel adhere to these construction ethical standards as well?
Two answers, yes and yes. There is a generalized list of ethical standards that every construction company must adhere to and UCG does indeed follow them as well. The original list itself, when enumerated and discussed, would fill in half a novel, hence, why we've chosen some of the more critical ones which affects, not only the company in question, but also their clients/customers as well. Here are just a few examples: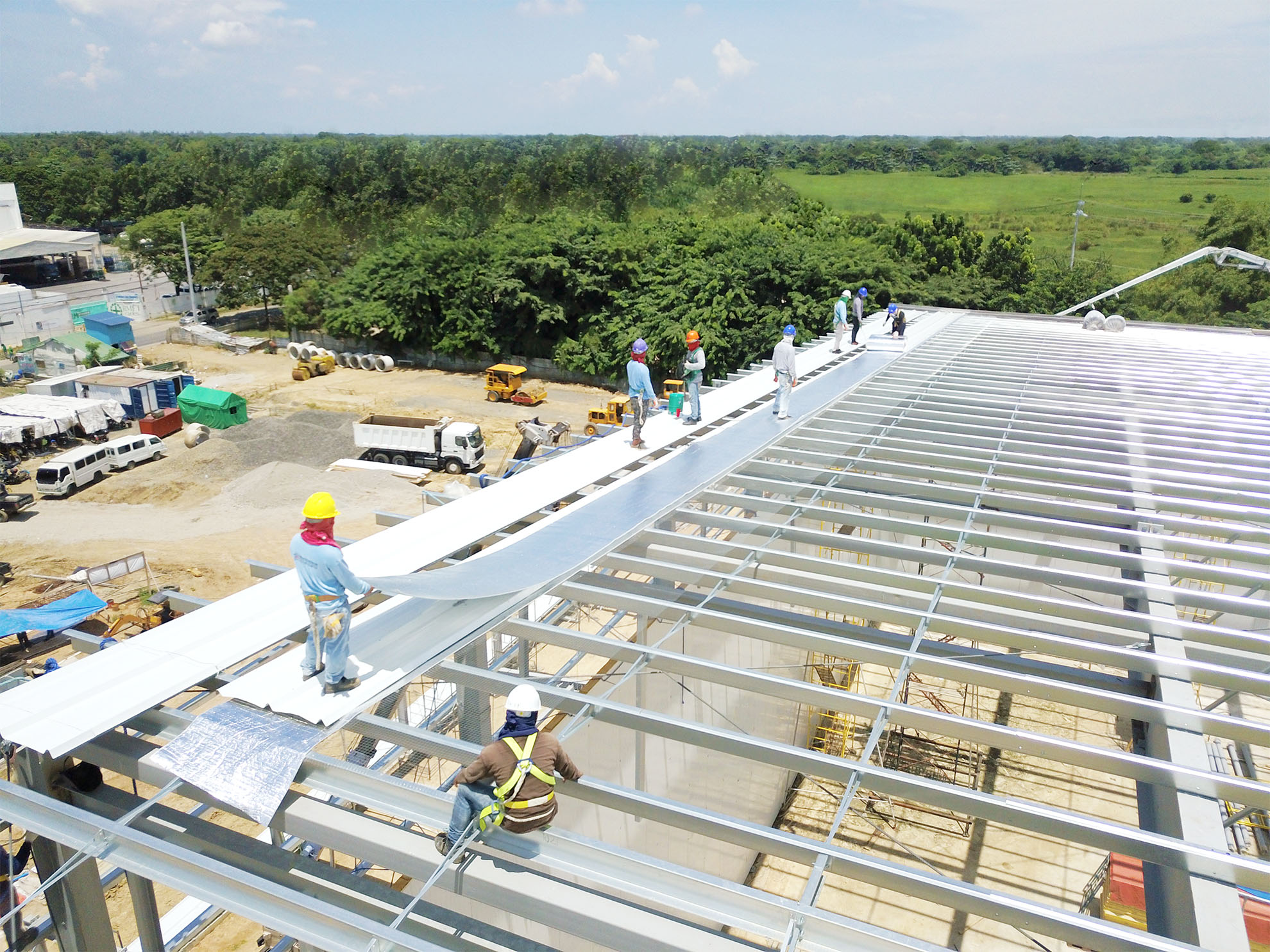 1) Procurement
The term basically means to obtain or to acquire. A highly ethical construction company has the final say when it comes to choosing the best team to manage, design, and deliver the structural plans. May it be a house, an office space, or even a shopping mall, a competent construction team is needed to ensure a safe and durable end result. Union Galvasteel has always chosen the best work force when it comes to executing project plans. Each cement plot, nail, and bolt is ensured to be put in place, with little to no room for error, so a job done in a timely and correct manner is a must. This hasn't always been showcased by other construction companies, unfortunately, as evident by recent examples
such as the collapse of the five-story commercial building in the Dhaka District of Bangladesh and the downfall of the newly built pedestrian bridge in the Florida International University, all as a result of mismanagement and shortcomings on the construction personnel's part. Union Galvasteel is one to differentiate itself from such mismanagement, evident by their years of strong performance and outstanding accolades.
2) Risk Management
Carrying out a planned project involves a lot of pros and cons. All of the pros would be fulfilled if there is proper planning, thus, the chances of experiencing the cons are lowered. These "cons" are what we call risks. Risk can come in many forms, but most of the time, it has something to do with the safety of the construction personnel and the end result of the project itself. For example, extreme weather. A heavy rain may cause tough working conditions for the workers, hence, their safety should be of top priority. The integrity of the structure being built also comes into play, as heavy rain may soften the
foundation, so much, that the whole structure may be at risk of crumbling in the future. Of course, there are many other risks which may affect the whole project overall, but a good construction company practices risk management, or the process of analyzing the possible "obstacles" to the project itself, and preparing a Plan B in the offset that these risks were to occur. A construction company which is always prepared for the unexpected would always be ahead of the curve, such as with Union Galvasteel.
3) Value Management
One of the most important thing that a construction company may do is to take into account the time, cost and risk constraints, in order to meet the client's business needs (may it be to accomplish the project in ample time or to deliver it in such way that the whole conglomerate may be awed by the end result). It isn't easy managing all three, but if done efficiently, the construction company itself would prove that they are at the top of their game, and such can be said as well about Union Galvasteel. The commitment to finish everything efficiently and effectively has been the core identity of the company for many years, thus, bringing them timeless prominence within the industry.
These are just some examples of the standards followed and showcased by Union Galvasteel. From their humble beginnings back in the 60's up to the present day, the quality of their construction materials and well-executed projects are undeniably high- grade and very commendable at best. The time, effort, and focus invested by UGC says a lot about their determination and mantra to always be at the top, signifying that their clients will always be satisfied with whatever project would be handed to them, indeed, "Sa Tibay at Ganda Panalo Ka!"