Space is a luxury in every home, and Filipinos love a suitable space or a dedicated room for a particular purpose or special interest that can improve home life. For instance, most Filipino houses have "dirty kitchen," separate from the dining area. However, for pre-built houses, expanding rooms or patios may be a bit challenging. While optimizing floating furniture or reconfiguring walls can widen an existing space, you can also consider adding extra space if the budget permits.
This is especially true if your family has welcomed new members. Homeowners should know how to make the most of a small space, but sometimes, your house area is already stretched too thin. Luckily, moving into a bigger home is not your only option since there are ways to expand your home to accommodate each family member. Let our construction experts give tips on how to improve your living space without breaking much of your budget.
How to Expand Your Living Space
Any home construction requires ample time and money. Here are some innovative ways you could expand your home space:
Installing Steel Decks
Expanding upwards is always the least expensive option since it requires less material and labor. Steel decking, also called metal decking, is used for roofs and floors as support for the roof's insulating membrane or as a structure to allow floors to bond with concrete. Steel decking minimizes construction and material handling costs.
In terms of return on investment, steel is a more financially sound choice than wood and other materials because it's one of the most rigid and durable types of metal.
If you are looking for the perfect steel decks in the Philippines for your home expansion, look no further, since Union Galvasteel has it for you. We have the Duraweb, equipped with a ribbed design that provides superior tensile reinforcement and better concrete interlock. It is ideal for multi-story commercial buildings and houses, elevated highways, bridges, overpasses, and high-rise condominiums.
We also have the Duradeck, designed to serve as positive reinforcement and bond with concrete as a composite flooring material. If your expansion is more complex, we also have the V-Deck that can be used as a floor slab, saving you more since it will use fewer steel bars but will give the same strength.
Loft Addition
Lofts are a great addition to homes. Not only does it increase your living space, but it also increases the value of your home. If you have a bungalow house falling short in space, it's very flexible for a loft extension. It requires building a set of stairs to access, which could be a challenge for some home structures since most traditional Filipino homes don't have provision for loft expansions.
A loft instantly gives you an extra room that can be hugely beneficial. It could be a spare bedroom for your kids, your home office, and even a storage room.
Lofts also make your home more energy efficient since more windows installed keep more natural light in, so you utilize less electricity to light your home during the day. Plus, you get a better view of your area with the higher elevation.
Read more: Loft Conversion Guide: Things to Consider Before Adding a Loft to House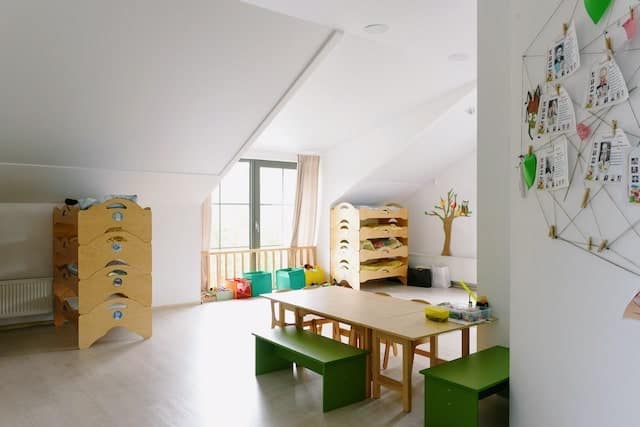 Converting the Attic
Attics are usually used as storage since the space is typically limited. These spaces help control temperatures in your home by providing a large mass of slowly moving air.
Understanding your attic space can help you determine how to convert it into an extra living space. If you are unsure about the measurements, have a professional check them to know the size of the furniture you will put in, especially those that you plan to be custom-built. Maximizing space in your attic can do wonders for your living space.
You can convert your attic into a more organized space for storage and add a reading nook in one area if you want to spend some alone time reading books. You can also convert it into a children's attic where they can play and spend time learning. Make the attic a gadget-free zone so your kids will enjoy playing with each other. Use lighter colors in painting your attic to make the space.
Extending the Patio
If you are fortunate enough to have ample space, expanding your patio could make a great area where your family can enjoy outdoor dining. An extended patio also allows you to entertain guests during parties or fiestas.
Filipinos love a good family gathering, and your patio could serve as an area where guests could chill, dine and talk. Add a barbecue grill, and you are all set for an excellent get-together.
A more spacious patio allows you to decorate it to fit your home's aesthetic. You can even unleash the 'plantita' or 'plantito' in you, utilize those luscious greens, and add colorful flowers to brighten the space. Plants in your home improve air quality and have been scientifically proven to support cognitive health.
Investing in your patio can increase your home's value and add more curb appeal. Having more patio space allows you to get more sun, which means more vitamin D. You can also opt to enclose your patio and extend your kitchen or living room.
Read more: How to Transform Your Yard into Your Dream Space Using Affordable Metal Roof Sheets
UGC for Your Home Expansion Needs

Union Galvasteel Corporation is the market leader in manufacturing and distributing colored galvanized roofing and galvanized steel building products, like steel deck, in the Philippines. We have the largest and most diversified distribution network in the industry. Our warehouses and sales offices are strategically located across the country, so you can access us wherever you are.
You can reach us through our website if you need any of our products and roofing prices and services. We are also on social media. Visit our Facebook page to get the latest updates about roofing materials in the Philippines. If you need the help of our roofing specialists, you can also contact us via these numbers for assistance: (02) 8520-8822-23; 8520-8831; (049) 545-0084 to 86 or 09175033965 (Globe) and 09190032303 (Smart).