Hausland Group: Providing quality homes for Filipino workers
Place yourself in this situation…

You head out of a house you bought built on a land that you own, ready to work in the
morning.

Walking right behind you, is your spouse, carrying your baby on her hands. You kiss them both
to say good-bye, and she hands you your lunchbox.

You sling the backpack over your shoulder, get on your bike and pedal away, fully assured that
your family will be waiting for you safe at home at the end of the day.

If it weren't for affordable housing developers like The Hausland Group, it would be very
difficult for a low-income family to experience this kind of a scene.

In the Philippines, most ordinary workers and starting families either rent their housing-spaces
or live in cramped, small spaces, often sharing with their extended families. Due to land being costly in urbanized areas, most affordable homes are located in the suburbs, far from city
centers and places of work.
The dream of every family to be secured in knowing they own a piece of land on Earth serves
as an inspiration to the Hausland Group. It believes providing shelter to those who need it
most enriches lives and empowers the Filipino family, contributing to the welfare of society as a whole.

This mission is being fulfilled through its distinct development brands: The Hauslands –
designed for the refined taste of the middle class; and FIESTA Communities – the prime provider
of safe, decent and affordable homes for ordinary and Filipino overseas workers.

Led by its President and CEO, Willy Tan, the Hausland Group steadily grew from a small
brokerage firm and to large multi-regional corporations in just the span of 35 years.

It all began when Willy recognized a big need:

"I looked around. I observed. I noticed that there was a demand for homes around the Clark
Air Base, as American servicemen stationed there who decided to marry our local lasses,
would look for homes nearby where they worked.
I went on to buy and sell homes and invest in land, which was still very inexpensive during the '80s."
Having gone through many trials such as the political instability in the mid-1980s, the natural calamities like the massive Luzon earthquake in 1990 and Mt. Pinatubo eruption in 1991, the Asian Financial Crisis in 1997, the United States subprime mortgage crisis in 2007, and more recently the COVID-19 pandemic, the Hausland Group has stood resilient in the face of adversity.
With over 40,000 housing units in 50 subdivision projects in North and Central Luzon, it continues to fulfill its mission by boldly expanding its territories; opening more opportunities for Metro Manila condo-dwellers to relocate to the rapidly urbanizing Central Luzon. For seven consecutive years, since 2014, the Hausland Group has been hailed as Pag-IBIG Fund's Top Choice Developer in North and Central Luzon and it is consistently among the Top 10 Accredited Developers of Pag-IBIG Fund nationwide.
"We run a business with a heart – putting our customers first in everything we do.
More than profits, I believe that this venture is my calling, my role and mission in this world.
This is the legacy I want to pass on to the next generation of Hausland Group leaders and employees," Willy says.
Being in the industry for more than three decades, Willy has his collection of key suppliers and partners.
Having worked with UNION Cement since the beginning of his housing development career, Willy believes that they are the ideal partner for developers in the socialized housing industry.
FIESTA alone was able to commit and serve over 30,000 households due to the great quality, right prices and timely service of UNION Cement.
"I am a firm believer in QUALITY, that is why I know and appreciate PHINMA's consistent and unwavering commitment to quality.
We only use the best notwithstanding, because our homeowners deserve the best.
We look forward to UNION Cement working with us closely in our mission to provide our countrymen with quality housing for years to come," Willy concludes.
With the heart and calling to serve, Willy is grateful for his industry partners. Together, they alleviate homelessness in the country and raise a new generation of homeowners, one family at a time.

Hausland Group: Business with a Heart
From humble beginnings, Willy has always possessed an entrepreneurial spirit.
"My parents ran a small sari-sari grocery store business in Sta. Cruz, so I helped them out during my younger years. Even as a young boy, I already dreamt of working on my own; the idea of making money was innate in me."
Growing up in a family business, to running his small brokerage business, there was no line between work and home; by default, everyone was treated as family. This was the basis of Willy's leadership.
Now with multi-corporations and multiple partners and employees, Willy still pushes those strong family values. No matter how big or small the position, every employee and staff within the company knows their role and knows their value.
Willy's own family and close partners have taken on top management roles in business matters within the last decade, ensuring their succession. This way, Willy's legacy, values and calling will last and continue to flourish and help more and more families one way or another.
Partnering with UNION Cement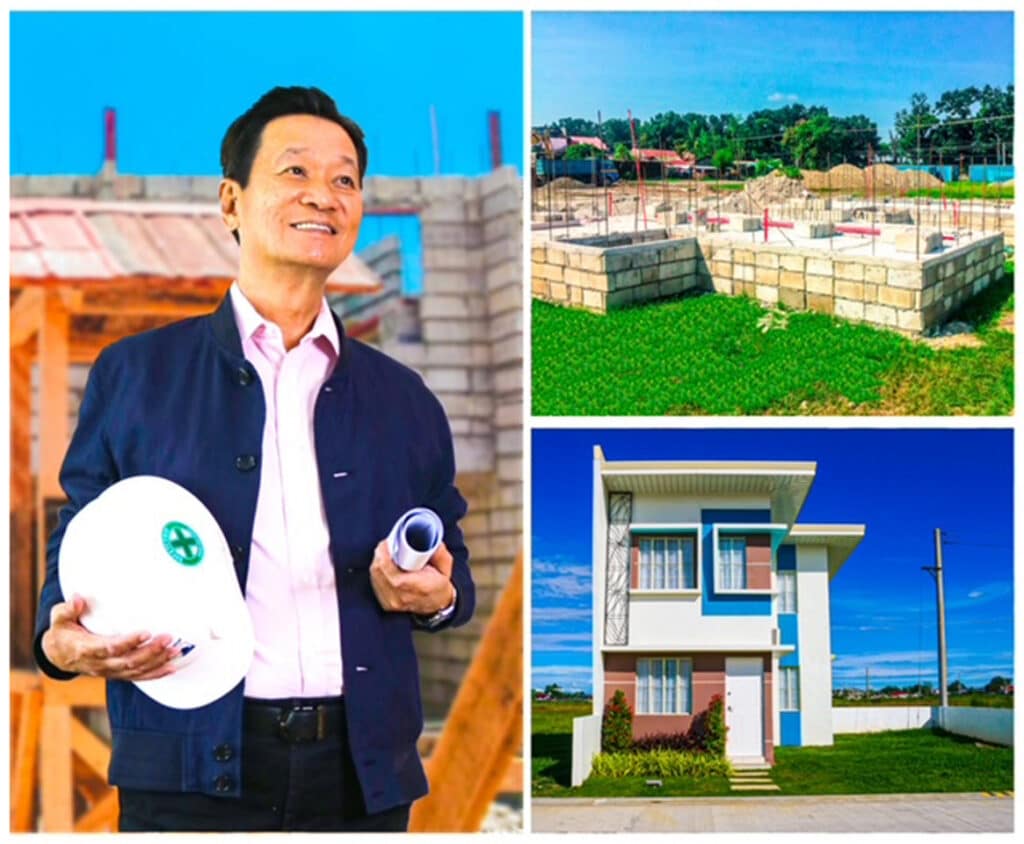 Decent housing begins with a good foundation, and that means high-quality cement at its core.
Willy has recognized the UNION brand as far back as the early 80s. Excitedly, he disclosed that he used Union Cement in some of his earlier projects.
Aside from Union Cement, Hausland also uses UNION GALVASTEEL roofing products in most of its major projects.
Among these premium property developments include Timog Residences, Mansfield Residences, Aspire Prime Residences and The Hauslands Pampanga, to name a few.
Having used other, local and international suppliers and brands throughout the years, the developer still chooses to work with UNION Cement for their projects.
Willy explains his experience and accounts to the great customer service, especially during the uncertain times we face.
"We are happy that UNION Cement is able to meet our requirements all the time, even during the height of the pandemic."
FIESTA Communities: Redefining Affordable Housing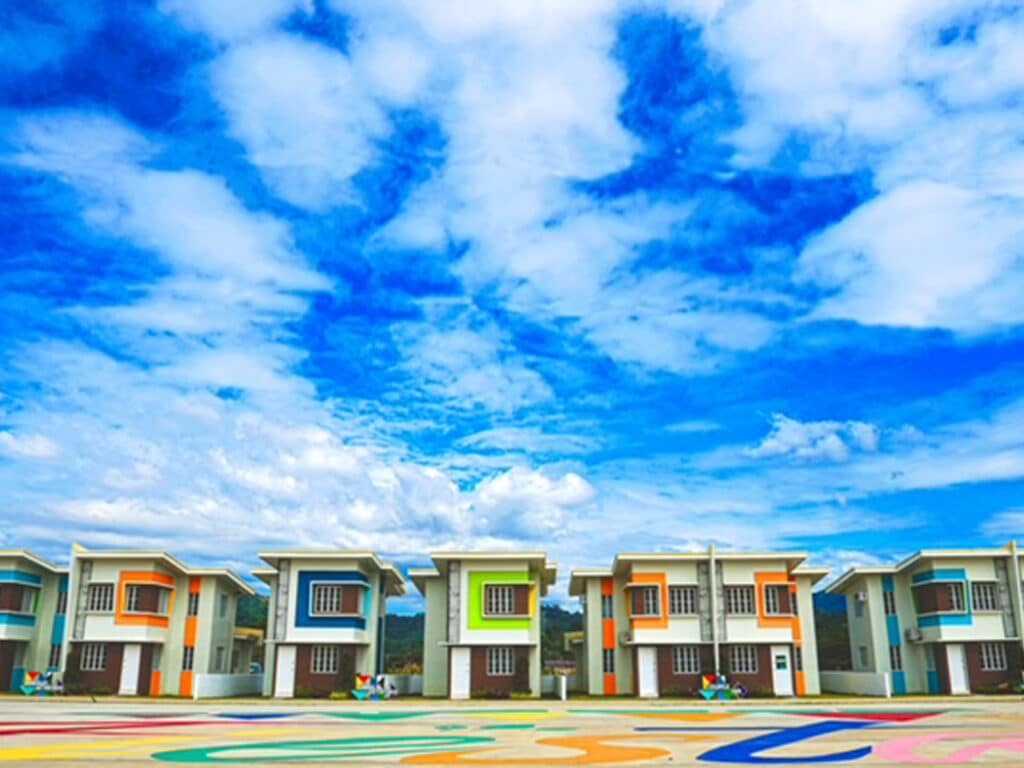 FIESTA Communities: Redefining Affordable Housing
Established in 2007, FIESTA Communities, Inc. or FIESTA, redefines decent and affordable housing from the stereotypical residential dwelling units for the low-income Filipino families.
Willy believes that in order to solve homelessness in the country, developers must focus on providing quality and affordable homes near urban centers and places of work.
Willy muses, "Actually, FIESTA is an acronym capturing its core mission: Family is top priority, and its housing products are a wise Investment; households are in safe Environments where quality Shelter, through the use of Technology at Affordable prices, is pursued.
It is a good description of our product, and the communities we create."
The Hauslands: I am Home
Hausland Development Corporation or The Hauslands focuses on delivering homes for the middle market and OFW segment by translating dreams and aspirations of luxury homeownership into reality.
Raising the bar of affordable, middle-class housing, The Hauslands produces quality homes through optimum use of company and external resources in a manner governed by the lofty level of integrity, competence, and service to society.
With projects located near Clark Freeport Zone, which has become one of the focus areas of the national government's massive infrastructure projects known as "Build. Build. Build.", The Hauslands developments are closer than most people think to Metro Manila, and offers a very good alternative to cramped condo-living.

Consistent with its vision of Making Lives Better, the PHINMA Group introduces its Construction Materials Group (CMG) to bring quality building materials at an affordable price and value for the Filipino consumer. The synergy of UNION Galvasteel, UNION-Philcement and PHINMA Solar Energy Corp. gives its customers excellent choices for steel, cement and solar energy solutions through a program called THE UNION ADVANTAGE.
Make THE UNION ADVANTAGE work for you today.