Everyone wants to have the finest exterior look for their house or building, but often taken for granted the roof simply because not anyone can fully see it. Sure, looks matter but the strength, durability, space, and lifespan should be considered in choosing the right roofing. There are numbers of roof types that are designed for different purpose considering the style, the weather in the Philippines, and the compatibility of the structure or shelter to the environment.
 But before going to your roofing supplier, know first which the best roof is. We compiled 11 types of roofing design to consider for your next roofing job:
1. Gable Roof (Dos Aguas)
It's the most common type of roof. It is shaped like a triangle and that is formed by two sections of the roof sloping down. This type of roof is easy to build, can effortlessly shed water, and allows good ventilation for the attic or vaulted ceiling.

2. Hip Roof (Quatro Aguas)
The hip roof usually has four (4) downward sloping sides. It may be more expensive to build than the gable roof and does not put more ventilation, but it permits water to easily slide off, and can perform better in high wind areas.

3. Mansard Roof
Also known as French roof, it has four sides of roof with two slopes steeper on the bottom part. This French design creates flexibility in order to produce additional space at the top portion of the house.

4. Gambrel Roof
It has two sides of roof with steeper on the lower part. Much like the Mansard roof, it creates more space that is great idea for storage buildings and sheds. This roof design is not ideal for wind areas and should be inspected yearly for damage from storm or rainfall.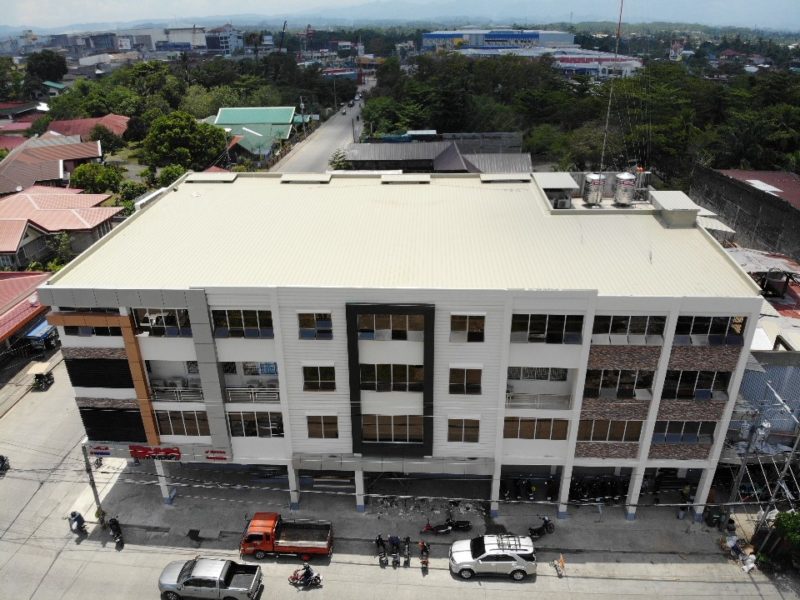 5. Flat Roof (One Aguas)
The flat roofs are actually flat; they still have a little slope to allow the water to run off. This kind of roof usually used in commercial or industrial buildings, but it could be also installed in residential houses. It is also easier to construct allowing you to have fewer material with spending little less amount of money. You may also consider the space it may provide as it can be used as the patio and can put cooling or heating units to keep them out of sight. Flat roof can also be design if you wish to install solar panels for a more energy efficient home. In places with high rainfall, it could be your less option, as it is more susceptible in water leakage but could be suggested to use materials that are waterproof to lessen repair and replacement costs.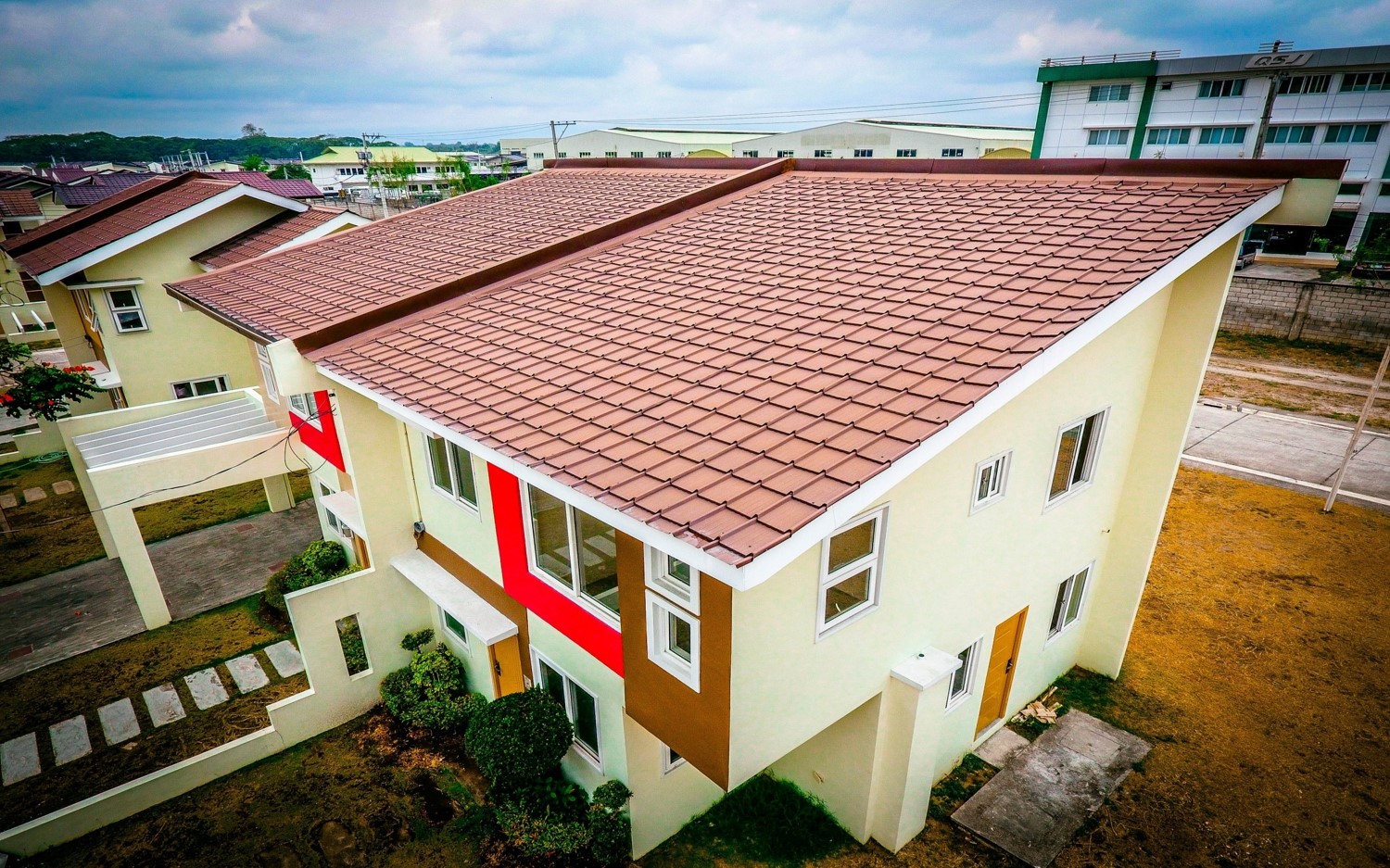 6. Skillion Roof (One Aguas)
Skillion roof is also called shed roof. It is similar to a flat roof but with a more angled or sloping roof, which is usually attached to a wall. It is commonly used for home sheds and porches. The steep incline design allows water to easily run-off, which is great in the high rain regions.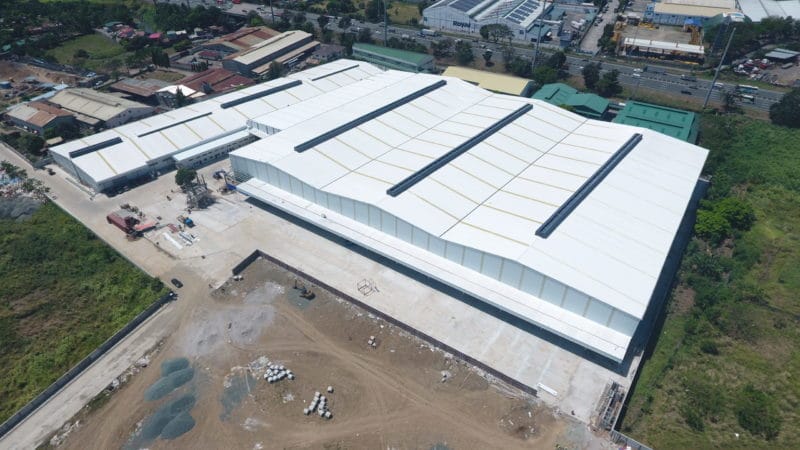 7. Butterfly Roof
Butterfly roof is a modern design, constructed of two tandem pieces that formed in the middle creating a V-shape. The meet in the middle section gives a butterfly wings flight effect. In this midsection of the roof, the rainwater is collected, so you will be requiring having more drainage down the center. The butterfly roof also can provide an area for installing PV solar panels making your house more environment-friendly.
8. Saltbox Roof
The saltbox roof is an eye-catching design because of its unique style and visual appeal. It has a long pitch, asymmetry design, and two sides with contrasting long and short lengths. In this plan, you can have more space with less material by adding a lean to the roof. The saltbox is also good for the areas with heavy rainfall because of its slope making it easier for the water rain to run off.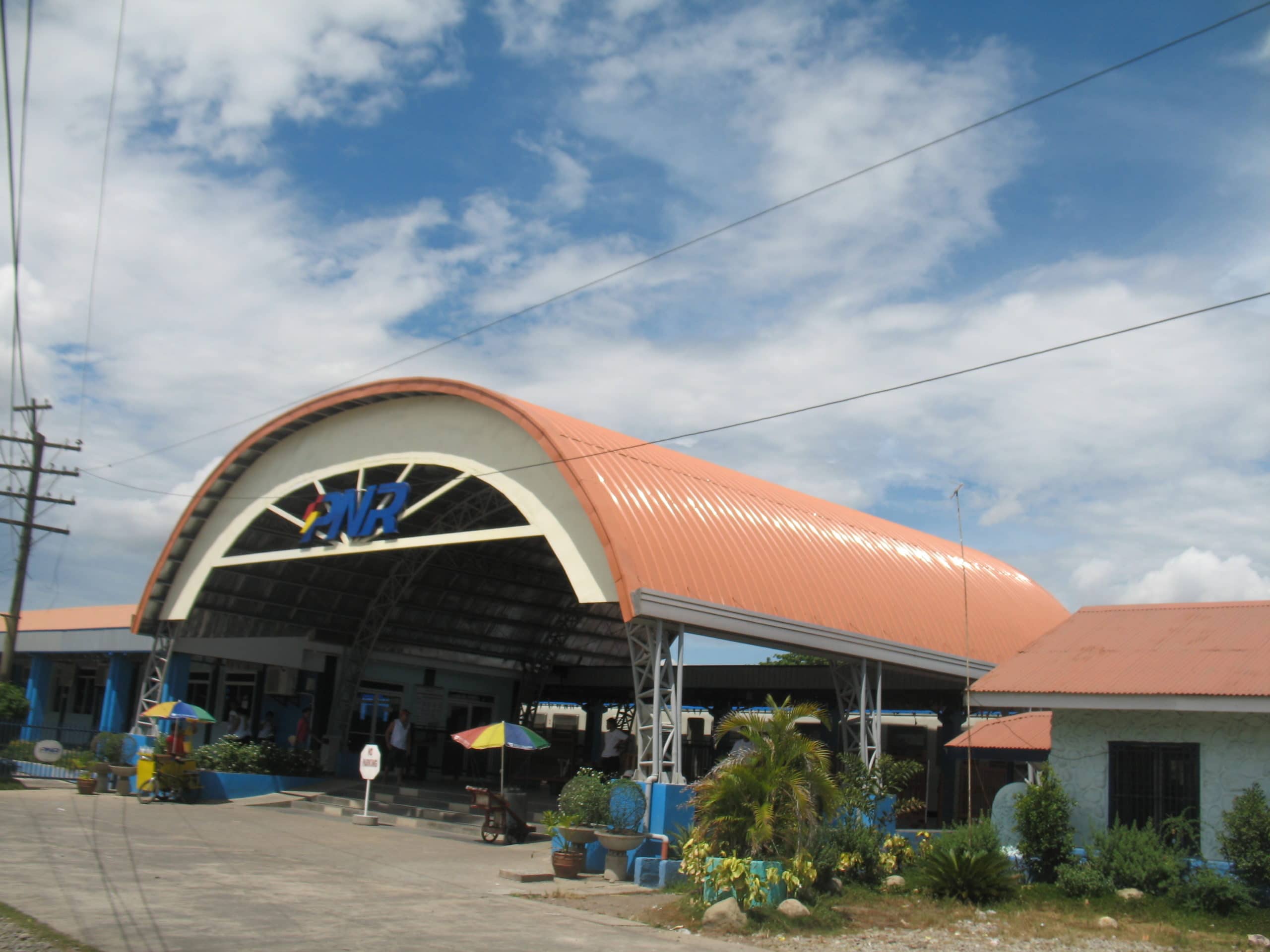 9. Curve roof
There is nothing much difference between the curved roof and the skillion roof, except that the planes are curved. It is a modern, unique design with a lower slope effective for high winds areas, and a higher slope that allows water to run off easily.
10. Pyramid Roof
It is an excellent architecture design with its four sides forming a pyramid, which is good for high-winds areas. The pyramid roof is commonly used for smaller buildings, such as bungalow, pool houses, garages, as well as storage buildings allowing for extra space and ventilation.
With different types of roof, it could be difficult to choose which is the best kind that you need. But once you narrow down your choices, consider the types that will most work in your area to identify which instruments you may wanted to install in the roof, and the needs that you want to have to get the best experience in your dream house or business infrastructure.

Union Galvasteel Corporation can provide roofing in a range of styles, made from the highest quality roofing materials. We work with pre-painted galvanized steel roofing that is durable and highly aesthetic.

If you want to know more about the best roofing designs and help you select the best materials, visit Union Galvasteel Corp at https://www.ugc.ph/, or you may call to these numbers: For trunkline, (02) 8520-8823; 8520-8831; (049) 545-0084 to 86. For mobile numbers: 09175033965; 09190032303.