Your home is a place where you should always feel safe and secure. Therefore, it is important to keep all its parts in good working condition to ensure that they are not vulnerable to external threats. Your roof, for example, protects your home from weather elements like ultraviolet radiation, wind, rain, etc. It keeps you dry when it rains and keeps you cool when the sun's heat is just too much, so just imagine what it will be like if you have no roof above your head. This weather elements all affect a roof system's performance.
A roof system performance is based on good design, quality materials, proper installation, and a preventive-maintenance program. Roof maintenance is critical to preventing roof problems and keeping the roof in watertight condition. Early identification and repair of roof problems will help provide a long-lasting roof system.
This New Year is the best time to ensure that your roof is in great condition, so you'll have only good fortune this year and the years to come.
Have you checked your roof's condition lately? If you see signs of damage, it may be time to repair or, better yet, replace your roof. Here are some indicators that your roof needs repair or replacement, and you don't need to go up your roof to see them.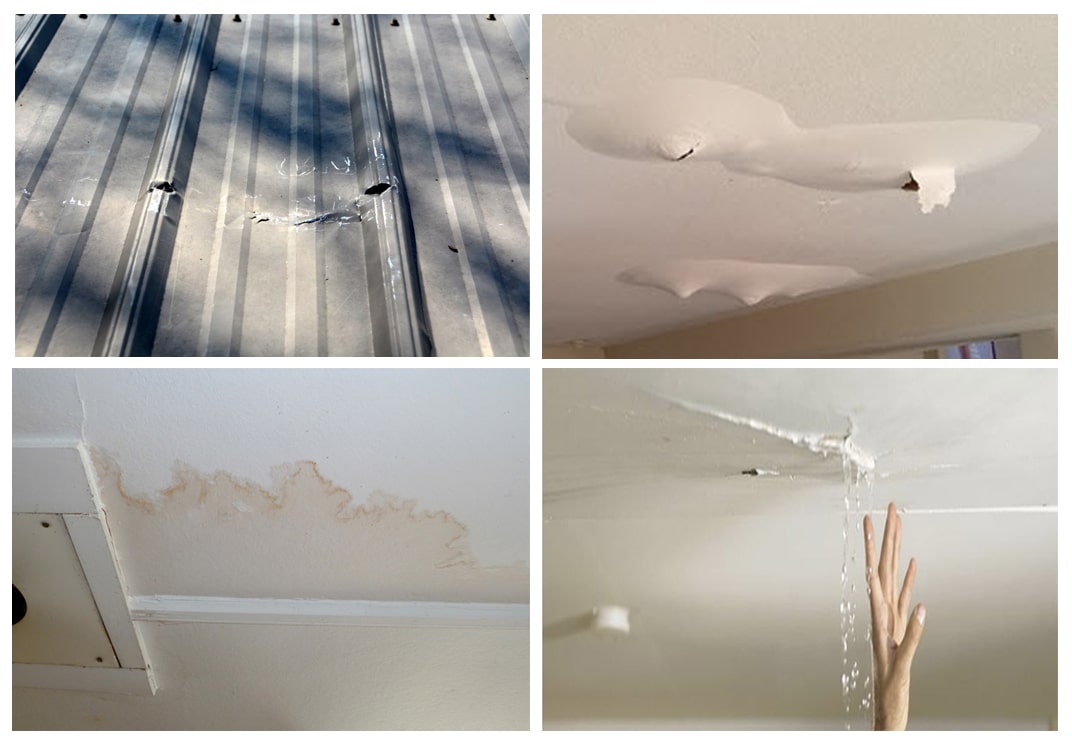 Leaks or Water Damage
If raindrops keep falling on your head even though you're inside your home, you may have a problem with your roof. A hole on your roof may cause this. Your roof might have corrosion due to rust that peeled of your roof's coating. Or a recent typhoon might have blown debris onto your roof, puncturing some parts of it. Even a tiny leak is a sign that your roof needs to be checked immediately. If you put it off any longer, your roof may suffer from worse damage later.
Dark Stains on Ceiling
Sometimes, a leak may not be strong enough to reach the inside of your home, but that doesn't mean that there isn't one. Look up and check if there are dark stains or streaks on your ceiling. These are signs of water damage due to a roof that needs repair.
Sagging Ceiling
A sagging ceiling is most probably caused by a roof leak. You may not notice it at first until the sagging becomes worse. Check your ceiling occasionally for soft spots. Aside from doing visual checks, you can also touch your ceiling or use a broomstick or any long material that helps you reach it. If it feels like wet cardboard, it means it has been exposed to moisture due to leaks.
Light Passing through Your Roof
You may not notice this during daylight, so the best time to check is during sunset. Turn off the lights inside your home, so it's dark enough to see if the light from outside passes through your roof. You may have to check beyond your ceiling if necessary. If you see streaks of light, it means your roof may have cracks or holes.
Old Roof
When was the last time you replaced your roof? If it's been too long that you can't even remember, it may be time to repair or replace it. The lifespan of a roof depends on the material and the maintenance you do. Metal roofs may last for over 20 years when well maintained, but it can be shorter due to extreme weather conditions.
Whether your roof needs repair or replacement will depend on two factors: your roof's condition and your budget. A repair would be cheaper, and it's recommended if only a small portion of your roof has a problem. However, if your roof is badly damaged or has reached its suggested lifespan, then go for a roof replacement. It may require a bigger investment at first, but as long as you get the right roofing, your new roof will eventually pay for itself.
Remember, roofing is a complex science as well as an art. Without a quality roof system that provides years of leak-free service, the building's operations can be hindered. Regular inspections and proper maintenance will help extend the expected service life of a new or existing roof system.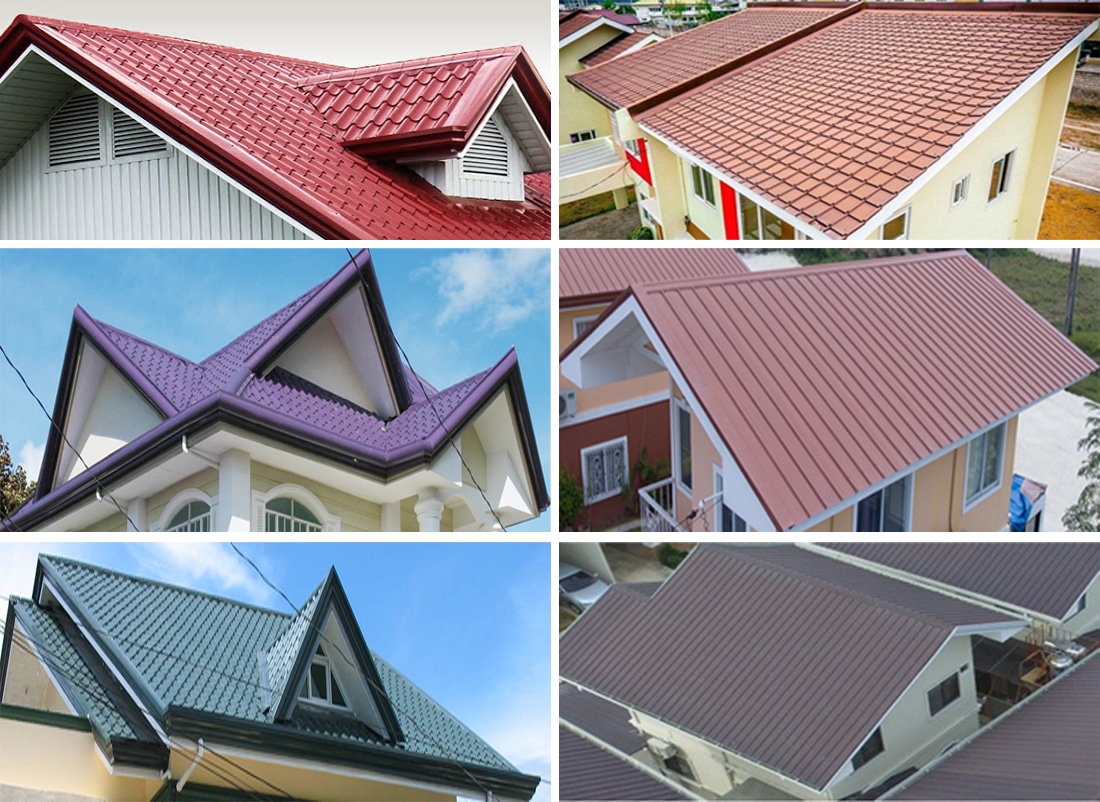 Union Galvasteel has roofing products that are guaranteed to last for a very long time. What's more, we have prepainted roofs, so you don't have to worry about painting them. That's one less work for you! These roofs come in various colors, so we are sure you will find one that fits your style or matches your home's color scheme. One of them is our Duracorr roofs, which offers durability while providing a classic look for your home. You can also try our Duratwin roofs. These roofs have a unique 2-rib design that provides better leak protection. Whichever you chose, you are sure to keep the good fortune this 2021! Plus a lot more roofing designs to select from, like our Durarib, Duratile, etc.
Union Galvasteel is the market leader in the manufacturing and distribution of prepainted and other galvanized roofing. If you need any of our products, we are easy to find, as we have the largest and most diversified distribution network in the industry. We have rollforming plants, warehouses and sales offices in strategic locations throughout the country. Get in touch with us via our website or call these numbers for assistance: (02) 8520-8823; 8520-8831; (049) 545-0084 to 86 or 09175033965 (Globe) and 09190032303 (Smart).