More than being functional, roofs also add curb appeal to houses. Aside from the colors and materials used, the shape of the roof is also a factor to consider when designing the roof of your dream home. In movies, you may see magnificent houses made more beautiful by their roof design, but what do you call these designs? Read on to know more about the most common roof types in the Philippines based on their shapes.
Gable Roof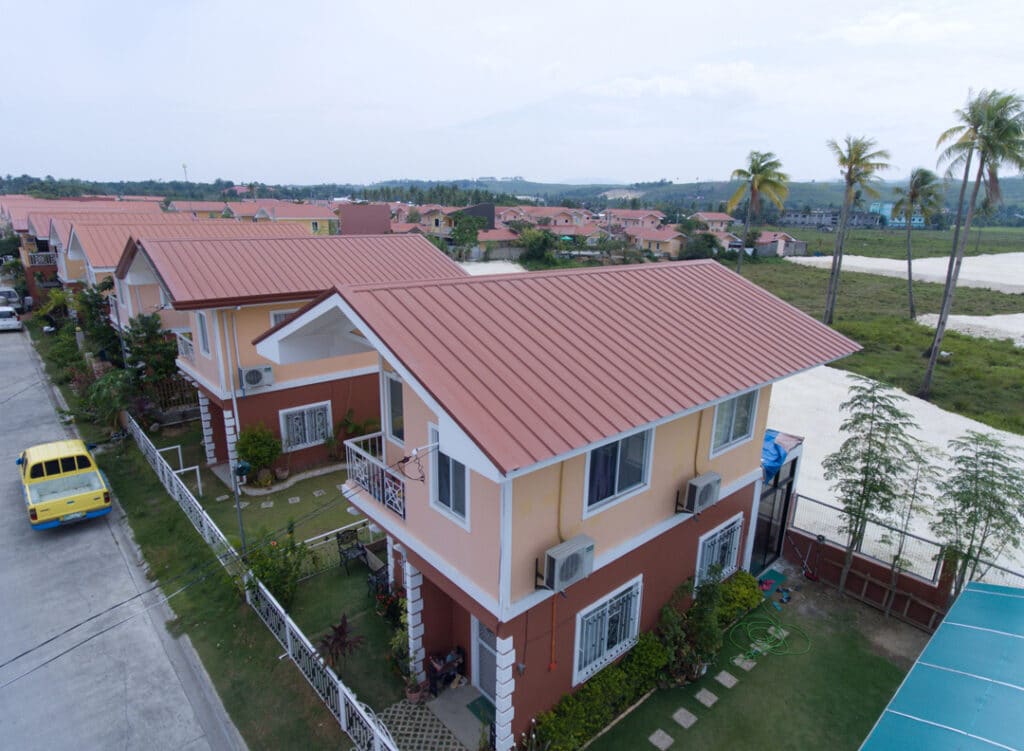 The simplest way to describe how a gable roof looks is this — it's how you draw a roof when your teacher would ask you to draw a house when you were very young. It's composed of two sloped surfaces forming a peak at the center. For a country like the Philippines that experiences rain often, this type of roof is recommended as it allows rainwater to slide off easily. During hotter seasons, the design allows heat to stay at the higher roof surface, helping homes keep cool.
Homebuilders also prefer this design because its shape is not complicated, making it easy to build. Building it is also inexpensive. For homeowners, the shape provides extra space, which they can use for storage or as an extra room.
Pyramid Roof
As the name suggests, a pyramid roof is shaped like a pyramid. Unlike a gable roof, which has only two sloped sides, a pyramid roof has four, forming a pointy tip. This type of roof is common on small houses like bungalow homes as well as garages, gazebos, and sheds. You may also see them on our local bahay kubo or cottages by the beach. But there are also big houses with pyramid roofs. This roof shape provides homes added curb appeal, but this design requires more materials and can be costly depending on the type of material used and the size of the house being covered.
What's great about this type of roof is that it provides stability and protection against the wind. The four slopes make the roof sturdier than gables roofs that only have two slopes. Like gable roofs, pyramid roofs allow for easier sliding off of rainwater.
Flat Roof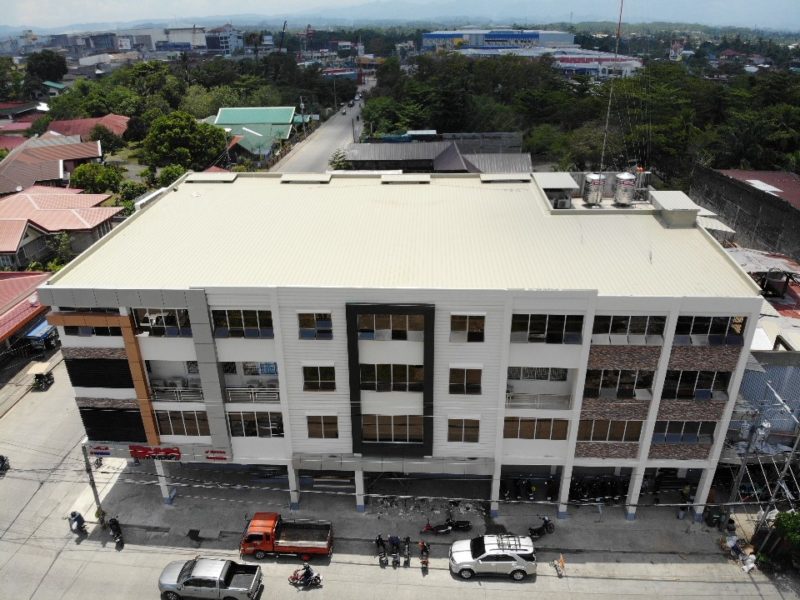 Contrary to its name, a flat roof is not completely flat. It slopes a little bit so it doesn't collect water, which can harm the roof. This roof type is preferred by contractors because constructing it is uncomplicated. It is also easy to repair if needed. For homeowners, this means cost savings. Another advantage of a flat roof is its durability. Depending on the material you use, it can resist water and wind. Flat roofs made of concrete are sometimes used as space for various functions, for example, as a garden or a relaxation area.
Flat roofs are common as commercial roofing, but they are also found in many residential neighborhoods.
Mono-pitched roof
Also called shed roofs, mono-pitched roofs have a surface that slopes to just one direction. Like a flat roof, it has a simple design that requires fewer materials and fewer man-hours to build (as compared to a gable roof). This makes mono-pitched roofs cost-effective.
Minimalist homeowners prefer this roof type because of its clean and elegant appeal. Environment-conscious homeowners, meanwhile, can take advantage of its design to install solar panels and save on energy costs.
Like gable roofs, the slanted surfaces of mono-pitched roofs allow rainwater to slide off easily, so your roof will not accumulate water that may cause damage to your roof. This helps mono-pitched roofs last longer.
These are just some of the most common types of roofs based on their shape. If you are interested in other types of roof designs that may not be too common to have in Filipino homes, you can read this article: Different Kinds of Roofing Designs
Now that you know them, another thing you need to consider is the material you have to use for your roof type of choice. You have a lot of options when it comes to roofing materials, but one of the best is metal. Especially in a country with extreme weather conditions like the Philippines, metal roofs are great for homes because they are known to be durable and at the same time more affordable than other materials, like tile roofs.
However, not all metal roofs are the same. We recommend going for Union Galvasteel Corporation's prepainted metal roofs. These roofs come in various colors that can fit any home design you have in mind. They are also durable and cost-effective. Contact us to know which among our products is the best for your next construction project and discover roofing materials price list in the Philippines.
Choose the Correct Roofing Materials for Your Home through our helpful guide!
Being in the roofing industry in the Philippines, for a long time now, UGC has become the market leader in the manufacturing and distribution of prepainted and other galvanized roofing and galvanized steel building products. If you need any of our products, we are easy to find, as we have the largest and most diversified distribution network in the industry. We have warehouses and sales offices in strategic locations throughout the country. Get in touch with us via our website or call these numbers for assistance: (02) 8520-8822-23; 8520-8831; (049) 545-0084 to 86 or 09175033965 (Globe) and 09190032303 (Smart).
Photo by Charles Deluvio from Unsplash