Whether building a new home or renovating an already existing one, everybody likes to save on costs, without sacrificing the quality of materials. A home should be a safe space for you and your family, so you don't want to scrimp on materials only to suffer later because they are easily damaged. Roofing, for example, is an important element of your home as it protects you from natural (extreme weather conditions) and man-made threats (burglars), so it should be of the best quality. However, that does not mean that you can't have high-quality yet affordable options for your roofing. If you haven't heard of prepainted and budget-ffriendly metal roofs, now is the best time to learn about them and why they are great for budget-friendly home construction.
What are prepainted metal roofs?
Prepainted metal roofs, as the name suggests, are roofing materials made of metal that are already painted when you buy them. This saves you time as you no longer have to paint them yourself or pay others to do them for you. Aside from this, using prepainted metal roofs offers a lot of advantages that you can read below.
Prepainted metal roofs are cost-effective
Metal roofs in general are cheaper than other roofing materials such as slate, asphalt, or clay and concrete tiles. Though prepainted metal roofs may be costlier than metal ones that are not yet prepainted, in the long run, you will realize its cost efficiency as prepainted roofs require less repair maintenance and last longer.
Prepainted metal roofs are durable
Thanks to the paint that adds another layer of protection, prepainted metal roofs have high resistance to rust and corrosion. And with proper cleaning frequency and maintenance, they can last up to decades. That means you don't have to worry about spending on new roofs anytime soon.
Prepainted metal roofs provide proper home insulation
With the right paint color, prepainted metal roofs can deflect sun rays and keep your home cool even during hot days, so you don't need to use air conditioning often. This also leads to cost savings.
Prepainted metal roofs are good for the environment
Because metal is recyclable, you can repurpose metal roofs when the time comes that you want or need to replace them. By repurposing, you also save money.
What options do I have for prepainted metal roofs?
Now that you are convinced that prepainted metal roofs are the best option for a budget-conscious homeowner like you, you might ask, "So which prepainted metal roof should I use?" Lucky for you, we have the answer to that, as Union Galvasteel Corporation has a wide array of roofing profiles for you.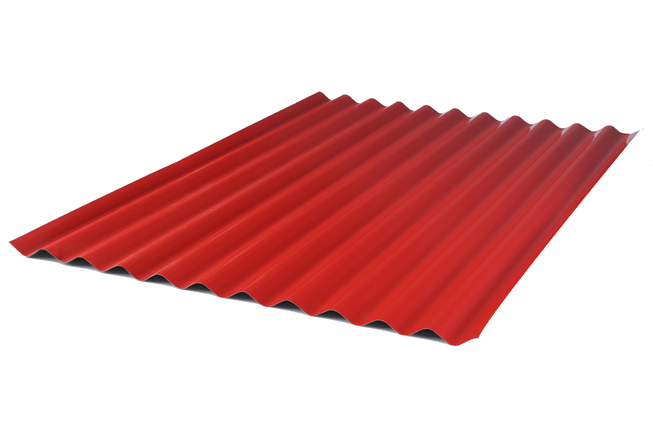 Duracorr
A classic option is Duracorr, our most used roof design because of its reliability and simplicity. Its sinusoidal corrugation provides superior strength and stability, so it cannot be easily dented when stepped on. This is because of its special attribute of equally distributed corrugation and durability. Duracorr roofs are mostly used for residential projects, but they can also be used in mid-scale commercial and industrial projects and as sidings or under sheathing for poultry houses, warehouses, and manufacturing plants.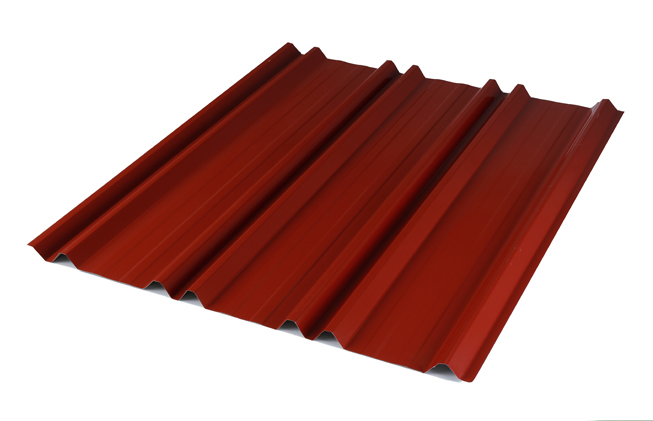 Duratwin
Another product we recommend is Duratwin, which has a unique 2-rib design for solid base and durability as well as an overlap and sidelap design. Because of these features, Duratwin can withstand strong winds and protect your home from leaks. This also saves you from spending on costly roof repairs. With the Philippines experiencing the rainy season for half of the year, our Duratwin profile makes an ideal roofing material for your home. They can also be used in industrial buildings and typical warehouses.
Laverne
If you want something a little bit fancy, then we also have one for you. Our Laverne roofs provide an enhanced aesthetic look by mimicking the design of a more expensive concrete roof. It's elegance on a budget. But more than looking great, the stronger panel design of this line provides excellent leak protection.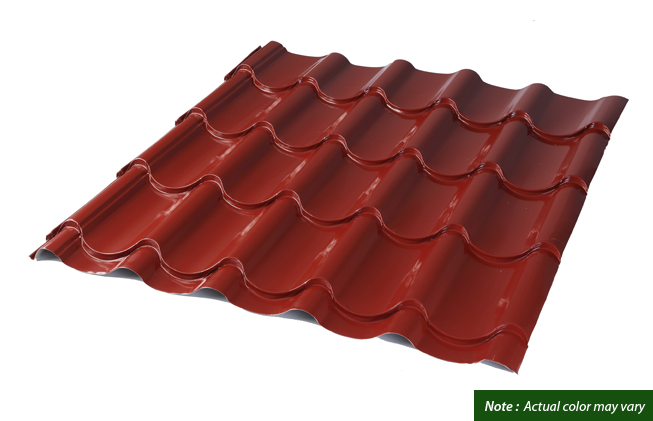 Duratile
Another roofing material that looks sophisticated but will not break the bank is Duratile. From its name, you might have an idea of what it looks like. Yes, it provides a concrete tile effect, making your roof look expensive without being expensive. So, if you're looking for a more affordable alternative to roof tiles in Philippines, we suggest going with our Duratile roofs.
UGC is a roofing company in the Philippines considered as the market leader in the manufacturing and distribution of prepainted and other galvanized roofing and galvanized steel building products. We are easy to find as we have the largest and most diversified distribution network in the industry with warehouses and sales offices in strategic locations throughout the country. You can also check our website or call these numbers for assistance: (02) 8520-8822-23; 8520-8831; (049) 545-0084 to 86 or 09175033965 (Globe) and 09190032303 (Smart).