When building a house, it is important that you pick out the right materials that comprise a large and highly visible part of the structure. One of these is the roof, which can easily be outsourced in the Philippines through a lot of certified roofing companies that offer quality roofing materials. Another good thing to keep in mind would be to check on the cladding that you want to use, as your house's exterior siding is one of its most striking features.
It's very important that it's easy on the eyes and that it would be easy to maintain. Other things to consider before choosing your preferred siding would be its durability, cost, and energy efficiency.
We know that there are a lot, but what are the kinds of cladding and exterior siding out there?
Brick Siding
Using bricks as an exterior siding is a very common thing to do for people who build houses. It offers a very standard look that's why a lot of people like using it.
A good thing about it is the low maintenance it requires, as it does not need much refinishing or repainting from time to time. Aside from the fact that it comes in a lot of available colors, it can also stay strong against bad weather and extreme temperature.
Although, several things that you may want to consider are its price, as it's comparatively more expensive than the other claddings you may want to avail. Not only is the material expensive, but the installation is also sure to dent your pocket. On the contrary, you may opt to use brick veneers instead, which are relatively thinner versions of brick. The only problem with this is that it's not that durable compared to a brick and it also cannot perform as well as an insulator than a normal brick.
Engineered Wood
Technically speaking, it's a wood alternative that's composed of a big percentage of wood and several added materials that help its makeup for a good finish on your wall's exterior sidings. Comparatively speaking, on the other hand, it's way better and better looking than wood-imitating vinyl or fiber-cement.
Several good things about it are that it's relatively cheap and that it comes in a lot of textures and styles to fit your liking. Another good thing about it is that it's stronger than vinyl or fiber cement, along with the fact that it's water-resistant, safe from insect damage, and fireproof.
Although, something that you may want to consider is the fact that the material cannot be re-stained or re-painted, which means that whatever you would install on your home would be the way that it'd look forever.
Fiber-Cement Siding
It's a great option for people who are looking for wood-like sidings, as it is often compared with vinyl sidings because both these synthetic materials are made to copy the texture and look of other materials.
Several good things about it are that it offers less maintenance than wood along with the fact that it's cheaper and more durable. It's also fireproofed, safe from insect damage, and water-resistant. It also comes in a lot of colors and designs so it makes sure that you can find the perfect fit for your needs.
Although, several things that you may want to consider are the fact that it's really heavy and it usually pushes installation costs due to its weight. It may be cheaper than wood and not as heavy as stone or brick, but its installation on your house might make up for almost the same cost.
Glass
Using glass as a cladding or exterior siding is not very usual, as it offers a look that's pretty modern and sophisticated.
Several good things about it are that it can easily let natural light come in and that it usually can block out dangerous sun rays when installed correctly. To add, it's very energy efficient as it can maintain temperature from the inside of the house, and it is also durable enough to protect you from outside elements.
Although, several things that you may want to consider are the price of putting them up and the price of having it almost always cleaned. To add, it may also open certain issues regarding privacy.
Metal Siding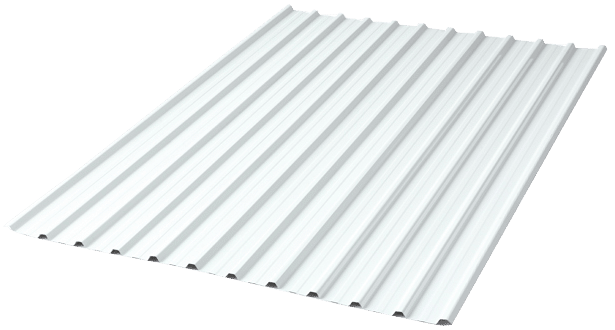 Using metal as a cladding gives a very industrial look and feel, as it is a common material used for factories and industrial buildings.
Several good things about it are that it is weather-resistant, fire-resistant, rot-resistant, and insect resistant. It's also well known for its strength and durability, along with the fact that it is a very energy-efficient siding.
Although, something you may want to consider is the cost of using it as a cladding. Given that it's heavy and expensive, it's sure to leave a dent on your wallet. That's why people opt for aluminum instead of just cutting costs.
At the end of the day, look for the quality branded metal claddings from the expert …
Union Galvasteel Corporation can surely help you with a wide selection of cladding products at only the best possible prices.
Any siding or cladding would only be as good as the house you're going to use it on. As much as you would consider your taste, also look over its energy efficiency, cost, and durability to make it make sense on over why you are choosing and availing a specific type of exterior siding.
For more information on the products and services of Union Galvasteel Corporation, you may call our Calamba office at tel. nos. (02) 8520-8823; 8520-8831 Trunk line or (049) 545-0084 to 86 Trunk line or click here.