If you are a homeowner planning to make improvements on your property, specifically on your roofing, you may ask yourself, "What type of roofing company should I look for?" It is right to ask that question because not all roofing companies are the same. Which roofing company you shall tap for your projects would depend on the materials and equipment you need for your projects. Based on the sectors they cater to, roofing companies may be categorized into three major types—residential, commercial, and industrial roofing companies. In this article, you will learn more about each of these types and roofing services from your trusted roofing contractor in the Philippines.
Types of Roofing Contractors in the Philippines
Residential roofing contractors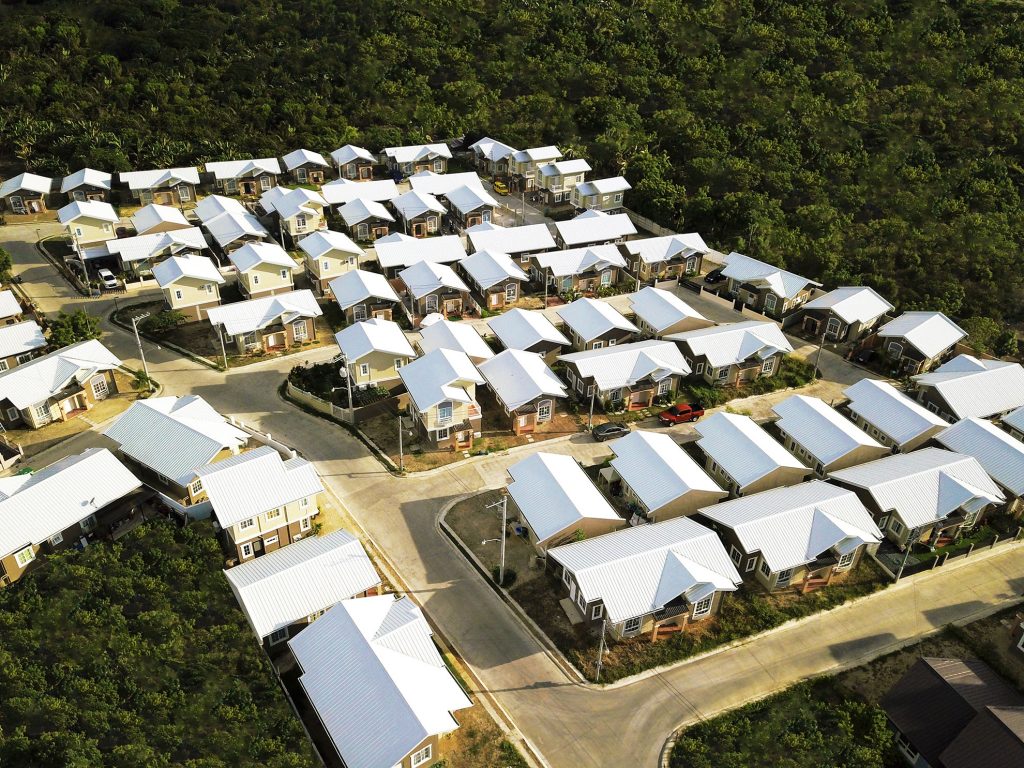 For homeowners looking to improve their home's roof, residential roof contractors are the right persons to approach. These contractors specialize in the installation of roofs in houses and residential buildings.
Shingles are common materials installed by residential roofing contractors, but they also use other materials like tile and metal roofs. Their experience in their field makes it easy for them to install roofs that can make any home look amazing. If they have been in the industry for quite some time, also expect them to finish their job quickly.
When dealing with a residential roofing contractor, be ready to answer some questions, like "How big is the roof?" Or "How tall is your house?" These questions will guide the contractors in coming up with a design, timeline, and cost for your roofing project. A quick survey of your home by the contractor will make it easy to answer such questions.  
Commercial roofing contractors
For structures to be used for commercial purposes, like restaurants or shopping stores, the best people to tap for the job are commercial roofing contractors. The requirements of a commercial structure are often different from a residential building because the former is bigger. They also have specific building codes to follow, so it is best to hire a contractor with specific experience in doing commercial roofing.
The roofing frame of commercial buildings is also often different from that of residential homes, so commercial buildings require certain types of materials, like insulated metal roofs that help with the ventilation of the building. Commercial roofing contractors also usually charge higher than residential roofing contractors.
When dealing with commercial roofing contractors, you should do a background check to avoid costly problems in the future. Ask them how long they have been in the industry and request references. Have they done similar projects in the past? How is their body of work?
System-specific roofing contractors
A system-specific roofing contractor specializes in the installation of roofs using certain techniques or materials. For example, some contractors specialize in installing roof shingles, while others may specialize in using metals. There are also those who use Spray polyurethane foam, a roofing system that starts as a liquid and expands into foam that adds a protective layer over existing roofs.
System-specific roofing contractors have mastered the use of their material of choice, so it is best to hire them if you have a specific material in mind for your construction projects. They may be able to do residential and/or commercial roofing.
Finding the Right Roofing Contractor in the Philippines
If you prefer using metal materials for your roofs, then that is an excellent choice, regardless of whether it is for residential or commercial buildings. All you must do is find a company that specializes in metal roofing, and that company is Union Galvasteel Corporation. UGC has been providing high-quality, durable, and beautiful metal roofing materials since the 1960s, so they are very well-versed when it comes to metal roofing. 
UGC manufactures and distributes pre-painted roofs and roofing accessories such as gutters and flashings, and light steel frames. UGC can also provide pre-engineered building structures or PEBS. UGC's pre-painted roofing materials come in different colors upon request.
Aside from the high-quality materials, UGC also offers diverse services to help you with your projects. Below are the services that we provide:
Roofing Estimates
Our roofing estimation services help homeowners and contractors when it comes to project planning, specifically what is the most important part of it—budget preparation. We can provide a detailed roofing estimate for your project in the form of a sales quotation. We factor in all costs to be incurred, like specific roofing accessories. A plan or drawing would be helpful for us to produce the quotation, but even without one, we can still assist you.
On-Site Rollforming
Our onsite rollforming services ensure the quality of the materials you will use for your projects, specifically if you need long span panels. As the materials are produced onsite, material handling is reduced, which leads to timesaving and faster workflow. Also, because we will be with you at the project site, we can easily monitor and manage your project schedule and address issues immediately, if there are any.
Delivery and Installation
We also offer delivery services in partnership with our accredited haulers, as well as installation services also in partnership with our accredited contractors and installers. This service will aid in the timely completion of your project.
UGC has the largest and most diversified distribution network in the industry, with warehouses and sales offices in strategic locations throughout the country. If you need a roof service company for roof installation services or other roofing services, get in touch with UGC via the website or call these numbers for assistance: (02) 8520-8822-23; 8520-8831; (049) 545-0084 to 86 or 09175033965 (Globe) and 09190032303 (Smart). You may also follow us on Facebook: https://www.facebook.com/UnionGalvasteelPH.