With Christmas inching closer each day, we can't help but be excited about celebrating this special occasion with our loved ones. However, with the current goings-on in the world today, celebrating Christmas this year may be a little bit different. So how can you still make your holidays colorful? Try looking up. Higher. If you're inside your home, you're probably looking at your ceiling. But beyond your ceiling is your roof, right? Why not start by making your roof colorful in time for Christmas?
The roof is probably one of the most important parts of a house as it protects your home from the elements. Imagine having a house with no roof. What happens when it rains? Or when the sun is up high? However, even if you have a roof above your head, it does not guarantee protection, especially when your roof is made of substandard materials. Roofs made of poor-quality materials can easily cause leaks or get blown away during typhoons, which are common occurrences in our country. If you are looking for quality roofs that are also eye-catching, then prepainted roofs may just be for you.
As the name implies, prepainted roofs are roofs that no longer require painting as they already come in various colors when you buy them. They are made of various materials and are available in different colors to match your home's theme. So aside from protecting your homes, these prepainted roofs also put your home's aesthetics on another level. Compared to the commonly used unpainted corrugated galvanized iron or G.I. roofs, prepainted roofs offer more benefits aside from eye-catching and colorful.
Depending on the materials used, prepainted roofs are easy to install, have a very long lifespan, and save energy. Prepainted metal roofs, for example, can be cut according to specific requirements, making them easy to install. Unlike regular roofs that come in specific sizes, you would no longer need to cut them to fit your home's design. This would also prevent horizontal overlapping of roofs, which can lead to various problems. First, overlapping joints are prone to leaks. You don't want water coming into your home, right? Second, because leaks are prevented, you can also avoid corrosion on your roof. This means that your roof will last longer, so you don't have to replace or repair them quickly, saving you money in the long run.
Some prepainted metal roofs are also coated with pigments that block off heat, making the inside of your home cooler, so you don't have to use air-conditioning often, except maybe during summer when the weather is really hot.
Now that you know the advantages of having prepainted roofs, let us tell you about the products we have if you are looking for quality color roofs. We have an assortment of roofing, walling, and cladding fit for various types of projects, not just residential but also commercial.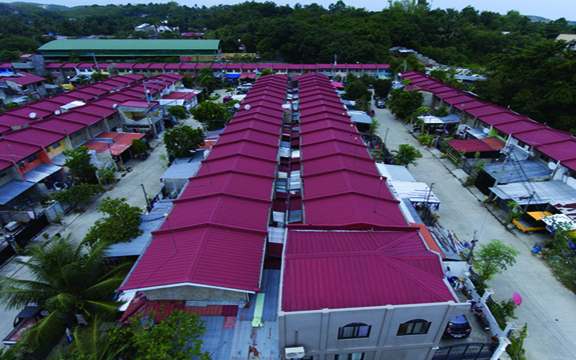 For our standard roofing profiles, we have Duracorr, a roof that has a simple, classic design yet offers strength and reliability. Its sinusoidal corrugation makes it difficult to be dented even when stepped on. You don't have to worry when Santa Claus lands on your roof to deliver his gifts for you. This is because its equally distributed corrugation provides great stability. Our Duracorr prepainted roofs are ideal for school and conventional housing projects, but they can also be used for residential, small and mid-scale commercial and industrial projects. You can use them as sidings or, if you have a poultry house, as undersheating.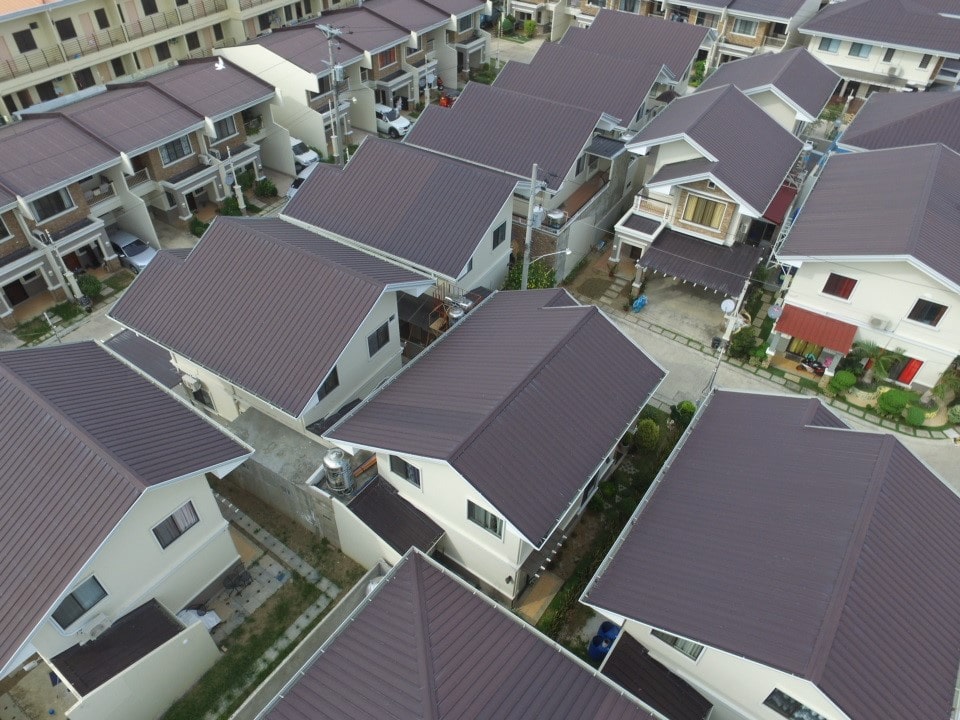 Another product we have is Duracurve, so-called for its arc tri-crimp design that provides any structure an edgy appeal. Aside from looking spectacular, it is also low maintenance, economical, and wind-resistant. We recommend using Duracurve as roofing for covered courts, domes, or walkways.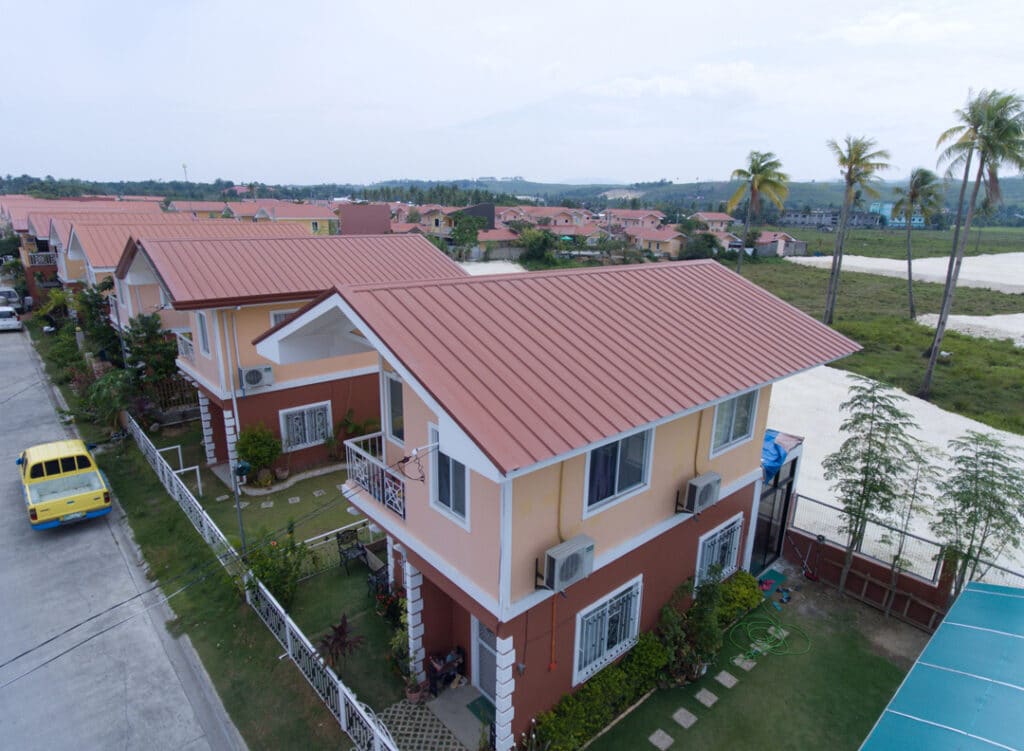 Last but not least, we have Duratwin. With overlap and sidelap design, this roof provides better leak protection that roofs with standard designs. Its unique 2-rib design also offers durability. Duratwin is ideal for industrial building applications, mass housing projects, and typical warehouses.
These products come in different colors to suit your taste and design. You can choose red, white or green if you want anything Christmas-y. We also have blue, beige, orange, white, and brown. Is your favorite color not listed? Don't worry as special colors are available upon request.
Whether you need a color roof for your residence or commercial structures, Union Galvasteel Corporation has a wide array of products for you. We are the market leader in the manufacturing and distribution of prepainted and other galvanized roofing and galvanized steel building products in the Philippines. Besides being beautifully-designed, our products are durable, versatile, flexible for various applications, and cost-efficient.
Learn more about the products and services by reaching out to us. We are committed to creating better lives for Filipinos, and sharing our love for excellent products and service by proudly stating, "Sa tibay at ganda, panalo ka!