"Bahay kubo kahit munti…" as the song goes. The bahay kubo has served as an illustrative and recognizable icon of the Philippines. A primitive nipa hut is typically made of wood and bamboo strips. Its roof is made of tall and steeply pitched nipa leaves, ending in extended eaves, while dried nipa palm leaves serve as its ceiling.
Some Filipinos still live in bahay kubo to this day, but they have since modernized it to withstand harsh weather conditions, specifically typhoons. Beach resorts across Philippine provinces also use modern bahay kubos to serve as cottages and lodgings.
A lot of bahay kubo-inspired homes and structures are found across the Philippines. Many homeowners and architects were inspired by the bahay kubo and added industrial touches by combining wood, concrete, and metal. Learn how you can transform the traditional bahay kubo into a stronger and more modern one with a color roof supplier in the Philippines.
What is a Bahay Kubo
The bahay kubo is a traditional house in the Philippines that symbolizes the country's history. During the pre-Spanish era, it served as Filipino ancestors' dwelling. The name comes from the Spanish phrase 'cubo,' which means cube due to the structure's rectangular appearance, and bahay, the Tagalog word for house.
The traditional bahay kubo is defined by three areas: bubong (roof), silid (living space), and silong (space underneath). Its floors are made with bamboo that was banded together by tree strings with dried coconut leaves or cogon grass. Its walls are made of nipa leaves or bamboo slats. This traditional Filipino home has transcended, grown, and evolved over the decades.
Unique Features of Bahay Kubo
Large picture windows are a very distinct feature of bahay kubo since the traditional nipa houses were designed to invite natural lighting and ventilation. Bahay kubo windows are a great example of cross-ventilation, providing continuous air circulation and much-needed comfort for its occupants.
Pre-colonial bahay kubos were never cemented on the ground, and it comes with different uses. Ancestors used the area for storage or an enclosure for small livestock. It also served as protection from natural disasters such as flooding. The elevated floor line also gave birth to a Filipino spirit of 'bayanihan.'
Since nipa huts were never attached to the ground, it allowed Filipinos to move from one place to another as needed. Bayanihan is usually represented before when townspeople, particularly the men, lent their efforts to carry the entire house of a family who wanted to move to a new area.
The traditional bahay kubo is a singular room that everyone shares. Its open spaces serve as multi-purpose areas depending on what the family is doing. With an open floor plan, bahay kubos usually have lofty ceilings to mitigate temperature inside the home. The roof of a traditional nipa house is usually gable and hip type.
Modern Counterpart of Traditional Bahay Kubo Materials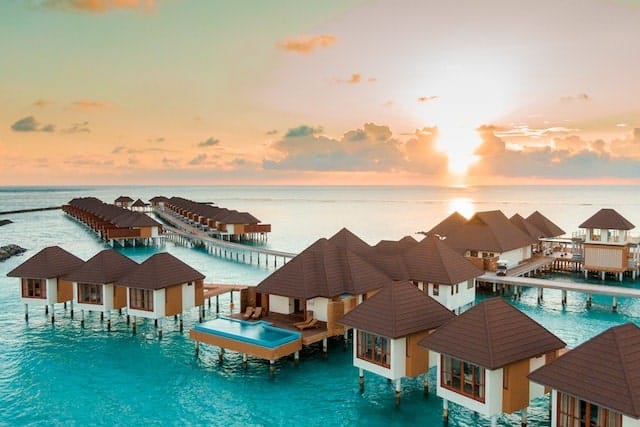 Philippine real estate has come a long way, but the bahay kubo remains an architectural inspiration for many Filipinos. The appropriateness of bahay kubo's unique features remains beneficial to the tropical climate we have in the country. Roof insulation in the Philippines is necessary for every home nowadays.
The key to constructing a modern bahay kubo is laying the groundwork for a solid foundation but keeping the elements of the traditional Filipino home. A roof over one's head affects the quality of life, and building a conventional bahay kubo with a nipa roof is bound to be a fire and storm hazard. After all, the lifespan of a nipa roof usually is three and a half years.
If you want to keep the nipa element in your modern bahay kubo, you can use pre-painted roof shingles. These are overlapping, flat, rectangular roofing materials usually made from wood or asphalt, but the most popular are those made of asphalt. The Philippines' most common roofing materials are asphalt, wood, and metal. Asphalt roof shingles are durable, affordable, and easy to install. It's also resistant to fire, intense winds, and other challenging weather conditions. Color roofs across the Philippines are available for your modern bahay kubo needs.
For the ceiling, you can opt for a vaulted ceiling to make the room appear more spacious. You can use metal ceilings as they are moisture-resistant and do not stain or crumble. Metal ceilings are also fire-resistant and require minimal care.
You can also have more oversized windows in the modern bahay kubo to maximize the light in your home. Traditional nipa houses have awning types of windows, but with modern applications, you can opt for jalousie, sliding, or casement-type windows. You can even use glass windows. Just make sure to add a window screen to keep the mosquitos away. You can also add some barriers for security purposes.
You can also apply the elevated finish floor line concept to your modern bahay kubo. You can optimize the space below as a function hall for outdoor dining, recreational activities, and even additional carports.
Where to Source Construction Materials in the Philippines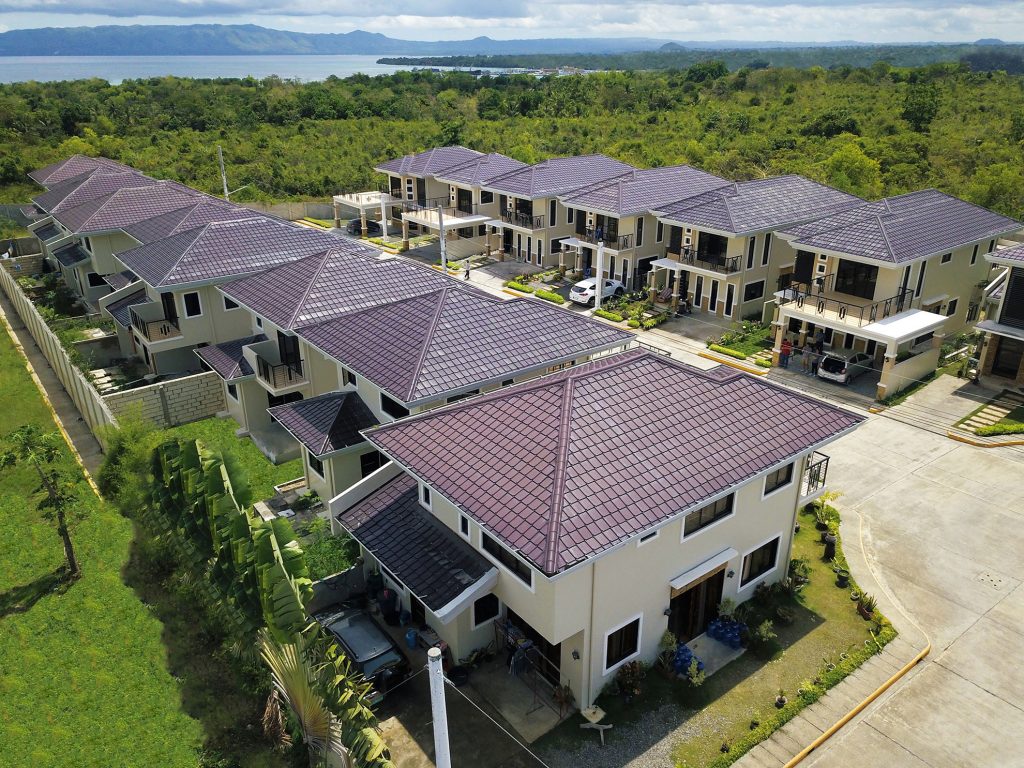 Looking to build a modern bahay kubo? Union Galvasteel Corporation can help you. UGC is the leading manufacturer and distributor of galvanized steel products and roofing materials in the Philippines. UGC has proven to be the perfect commercial, residential, and even industrial construction partner.
Whether you are building a modern bahay kubo or a bahay kubo-inspired home or infrastructure, UGC will help you combine the old with the new. We are across Luzon, Visayas, and Mindanao for your roofing needs.
You can check for UGC's roofing products here. You can also check our website to learn more about color roof prices and other products and services. We are also on Facebook, so don't hesitate to contact us via social media. Want to talk to us in person? Call us at (02) 8520-8822-23; 8520-8832; (049) 545-0084 to 86 of 09175033965 (Globe) and 09190032303 (Smart).