In support of the ongoing government-led vaccination efforts to protect Filipinos against COVID-19, the PHINMA Group launched its inoculation initiative dubbed "PHINMAVax". Employees from across PHINMA's business units in construction materials, education, hospitality, and property development will now have access to COVID vaccines starting this July. The cost for the vaccines, logistics, and dose administration will be fully covered by the Company.
"Vaccinating our employees is part of our shared responsibility in keeping everyone safe from COVID-19. We have secured 26,000 doses for PHINMA Group employees, which we have extended to their dependents, and even to our partners and service providers all over the country. We have also allotted vaccines for vulnerable sectors in need of additional jabs," said Ramon R. del Rosario, PHINMA President and Chief Executive Officer. PHINMAVax rollout started Monday, July 5, 2021, with the arrival of the initial batch of vaccines in key inoculation sites.
Last year, PHINMA joined other private companies in signing a tripartite deal with AstraZeneca and the national government through "A Dose of Hope" initiative of GoNegosyo and the BDO Foundation to access 6,000 doses of vaccines. PHINMA ordered another 20,000 doses at the start of 2021 through another private-sector initiative led by the ICTSI Foundation to procure Moderna vaccines.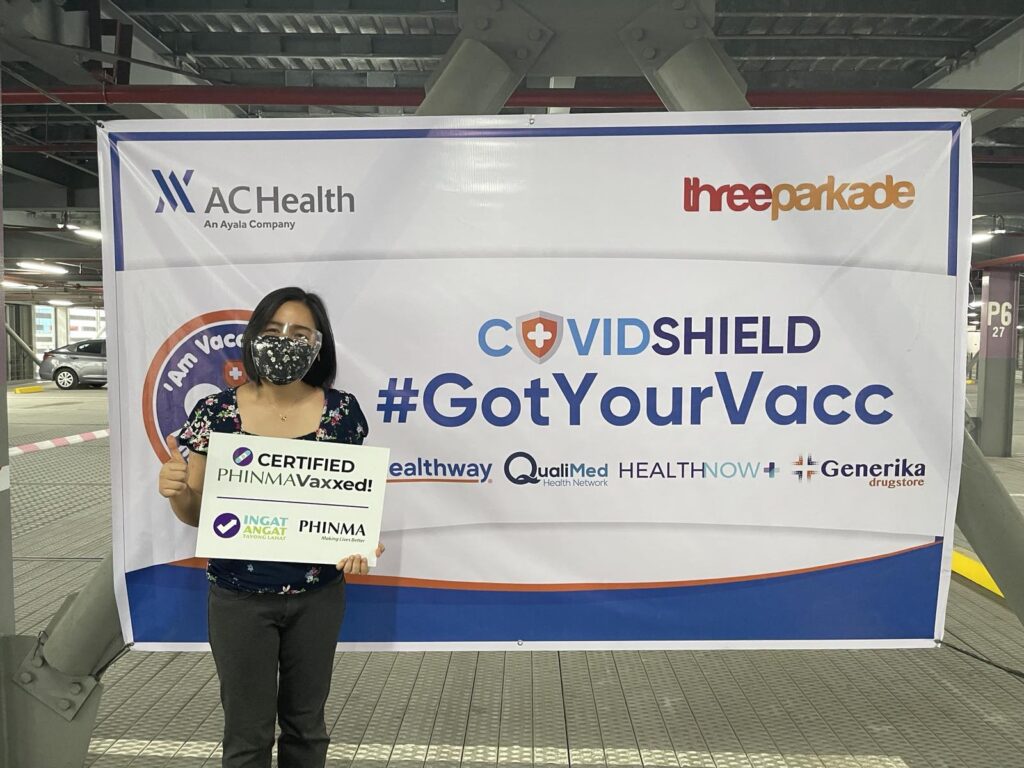 "The success of our national vaccination program relies heavily on the cooperation of every Filipino — with at least 70 million of our population getting vaccinated as soon as possible. Through PHINMAVax, we offer a safe and reliable inoculation option as we leverage on robust systems developed by our partners in the private and public sector to ensure additional protection for our people all over the country," added del Rosario.
PHINMA is also working closely with local government units of the City of Manila, Makati City, Mandaluyong City, Pasay City, Quezon City, Cabanatuan City, Dagupan City, Cebu City, Iloilo City, Cagayan de Oro City, and the regional office of the Department of Health in Region 7 for the vaccination of employees physically reporting to the office under the A4 priority category of the Inter-Agency Task Force on Emerging Infectious Diseases (IATF). Advisories on IATF guidelines, Department of Health informational materials, and webinars on COVID-19 vaccines were made available to employees under the PHINMAVax program.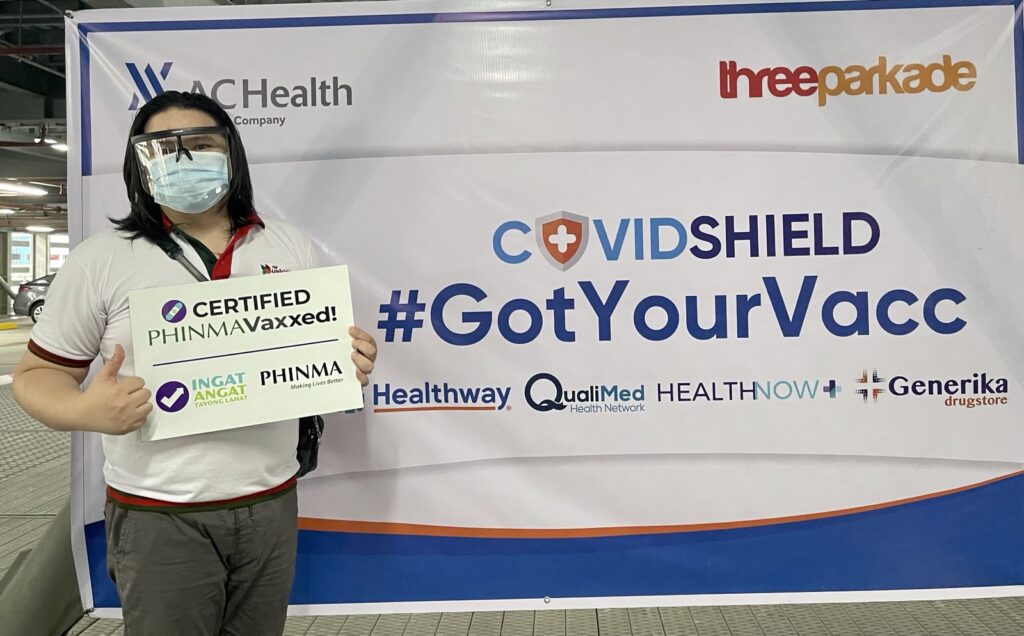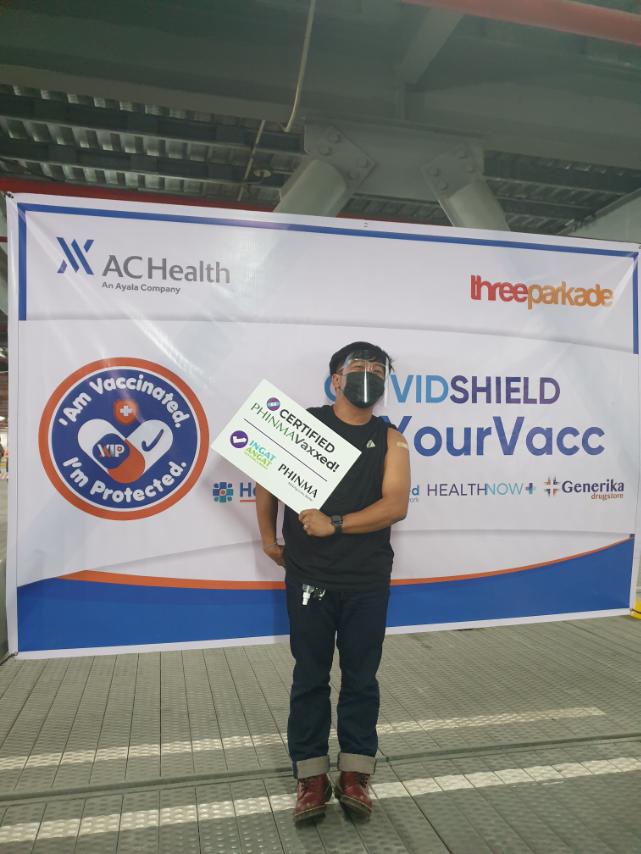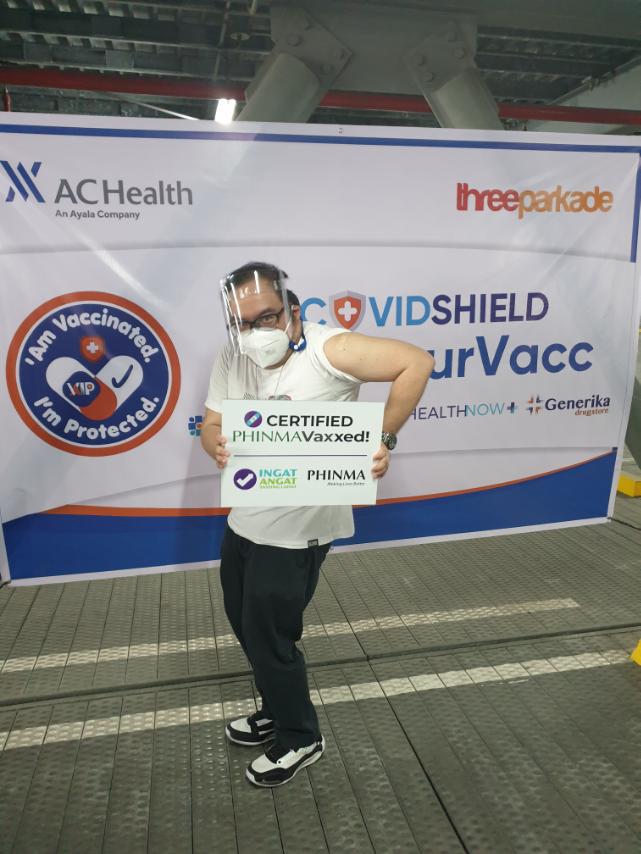 "Here at PHINMA, protecting our people is a priority especially under these extraordinary circumstances. It has been said by medical experts that the best protection against COVID is the vaccine in the arm. We want our employees to make an informed decision as soon as the vaccination option becomes available to them," said Dr. Chito B. Salazar, Chief Operating Officer of PHINMA.
PHINMAVax is part of the PHINMA Group's modest contribution to the Philippine government's whole-of-nation approach in beating COVID-19. In 2020, PHINMA mobilized a significant amount of its resources to respond to the urgent needs of frontline healthcare workers and affected communities nationwide by supporting programs like Ryan Cayabyab's Bayanihan Musikahan, La Salle's Kada Uno Initiative, and Ateneo's Tanging Yaman as well as the Church's various feeding programs like those organized by Caritas Manila and Bishop Soc Villegas. PHINMA Foundation also launched KABUHAYANihan, a livelihood development program enabling PHINMA's messengers, janitors, and service employees to gain additional skills and start-up funds for their own microenterprise, last year in collaboration with the National Wages and Productivity Commission, CARD MRI, and employee volunteers. Due to a recent surge in COVID cases early this year, PHINMA also provided 4,000 COVID care kits through the Office of the Vice President's Bayanihan E-Konsulta service.
---
PHINMA is a Filipino conglomerate that seeks to make lives better through successfully run and profitable businesses in construction materials, education, hospitality, and property development while remaining consistent with our core values of integrity, patriotism, competence and professionalism.
The PHINMA Group's Mission is to help build our Nation through competitive and well-managed business enterprises that enable Filipinos to attain a better quality of life. With professional and effective management as our distinctive edge, we aim to give communities, not only in the Philippines but wherever else we might find the need, improved access to the essentials of a dignified life.
UNION GALVASTEEL CORPORATION, PHILCEMENT CORPORATION AND PHINMA SOLAR CORPORATION are part of the PHINMA CONSTRUCTION MATERIALS GROUP.