Roof tiles could give any home a classic look. They're very durable, with most types of tile roofing lasting for at least a century. Due to this, roof tiles in the Philippines have begun to become more common.
Tile roofing also helps protect structures that are under the scorching heat of the sun or are exposed to salty air, which makes it a good choice for houses near the sea. Many types are also durable against rainfall, making them the perfect roofing material for areas where there are frequent rainfalls. However, traditional roof tiles are expensive and difficult to install. This is because roof tiles are traditionally made of baked clay or terracotta.
If you're considering tile roofing for your home, be aware that even though they can last for over a hundred years, these types of roofing can still break under certain environmental conditions. They're also quite heavy, and in order to hold the weight, the house's framework must be structurally sound.
To help you decide, here are some pros and cons of tile roofing:
Roof Tiles Pros
1. Long-lasting
When installed in the correct conditions, roof tiles can last over 100 years. Unlike wood roofs, this type of roofing material doesn't easily rot and is not prone to insect damage. They are also heavier, making them more durable. However, keep in mind extreme weather such as typhoons, cyclones, and even fire can still cause clay and concrete tiles to crack.
2. Better for the Environment
Since traditional roof tiles are made of clay and other earth materials rather than chemicals, they may be pulverized and recycled when they are no longer needed.
Also, clay and earth tiles have a high thermal mass, which aids in managing indoor temperature. With this, rooms can remain cool without overusing your air conditioning unit.
3. Low Upkeep
A roof tile seldom leaks. Also, since they're also very durable, they seldom require repairs or maintenance unless they are damaged by extreme weather. When tile roofing is installed on your house, you can sit back and relax, knowing that your grandchildren will probably still get to see your beautiful roof tiles.
4. Beautiful Designs
From medieval to contemporary European, clay, concrete, and slate tiles are available in a wide range of colors and styles to complement any type of architecture. Many of these designs are reminiscent of old shingles or wood shakes.
Roof Tiles Cons
1. Expensive
Clay tile roofs can be more expensive than other types of roofing materials. Tile roofing can also be more difficult to install and requires expert roofing contractors with vast experience. The tiles will need to be measured, set down in a specified arrangement, and double-checked for dampness. That said, tile roofing installation isn't recommended as a do-it-yourself project.
2. Too Heavy
Your roof structure must be able to handle the weight of a tile roof, which may be as much as 400 kg per square meter. This also makes it difficult to replace them. If you're replacing other types of roofing with tiles, you should consult an engineer to determine if structural reinforcement is necessary. However, this will greatly add to the construction cost.
3. Brittle
While very durable, clay, slate, and concrete tiles can break from heavy impact. Some examples are falling tree branches or even the pressure of walking on them. What gives them such a beautiful look is also what makes them brittle. Repairs, when needed, can be quite expensive.
4. Prone to Fading
Another disadvantage of roof tiles is that their colors fade as they age. This usually happens when the color pigment is added after the tiles have formed. This can be a problem because when tile roofing is repaired, the color of the replacement tiles may not match the rest of the roof. One way to ensure that this doesn't happen is to add the pigment before the tiles are formed.
The Best Roof Tile Alternative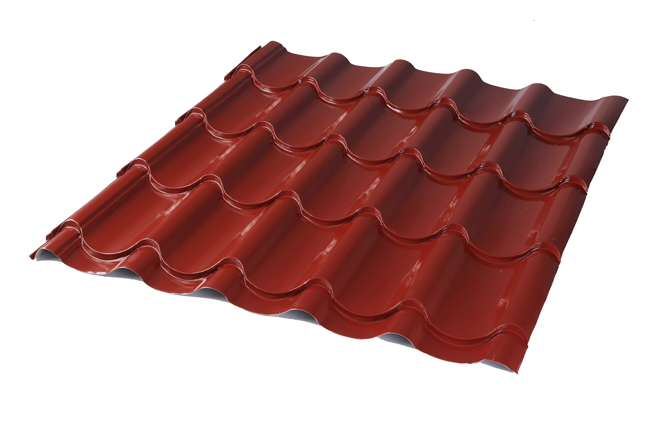 There are now modern roof tiles available in the market, and they come in a variety of forms and styles, including curved, flat, fluted, and interlocking.
Looking for the best alternative roof tiles in the Philippines? Check out Duratile from the Union Galvasteel Corporation. Duratile provides the same sophistication and elegance, but for a much cheaper price. It is a great option if you want to achieve that timeless touch of elegance without spending much for installation and maintenance.
Duratile is also tough and is resistant to the elements, making it ideal for mid to high-end residential buildings, as well as certain types of commercial buildings. It also has an anti-capillary leak feature that prevents water leakage on the side lap. Union Galvasteel Corporation's Duratile comes in three different variants, namely: Athena, Beatriz, and Capriz.
Aside from Duratile, Union Galvasteel Corporation (UGC) also offers other products for roofing, walling, and cladding materials. We at UGC always ensure that our products are flexible, durable, and with various applications, while remaining environmentally friendly. Due to this, we always challenge ourselves to innovate and contribute fresh product ideas to the construction industry.
Our company is a pioneer in the Philippine cement industry, but is currently the market leader in the manufacturing and distribution of galvanized roofing and galvanized steel building products. We ensure that we create only the best by hiring the top talent, adhering to operational excellence, and ensuring that our technology is top-notch. We are relentless in exploring proactive ways towards improvement, which sets us apart from the rest in the field.
Learn more about the products and services by reaching out to us. We are committed to creating better lives for Filipinos, and sharing our love for excellent products and service by proudly stating, "Sa tibay at ganda, panalo ka!"