Having your own home is one of the best things that can happen to you. Experiencing excitement once you purchase or build your own home is priceless. However, as time goes by, your idea of a perfect house may change, so you may need to do some remodeling here and there. You may want to revamp your home whenever you like it, but it can be an expensive venture. If you want to remodel your house on a budget, then you are reading the right article. Continue reading for helpful tips.
How to Remodel Your House on a Budget
Having a comfortable and stylish home is everyone's dream. Hence, it is a goal that most of us save up for. But with the rising prices of construction materials and transportation fees today, how can we achieve our goals for our dream space? Here are ways on how to remodel your house on a budget.
Ask for proposals from several contractors and compare them
One mistake that homeowners do when trying to remodel their homes is that they talk to only one contractor. Family or friends may recommend this contractor, so they trust this recommendation. However, you may lose other contractors that offer better services and costs. Many contractors provide their plans or proposals for free, though some may ask for a fee. Don't be turned off by the charges as you may end up actually saving more by comparing proposals. Just negotiate that the proposal will become free if you decide to go with a contractor proposal.
Aside from the cost that these contractors provide, you also need to look at work inclusions, their reputation or reviews (if available), and the bigger picture. If one contractor is charging too low, there may be a catch. Always ask for feedback from other clients that your potential contractors have worked with before.
Stick to the basics
Changes in your home don't need to be major or super ambitious. Identify which parts of your home need to be remodeled. It doesn't have to be every part of your home. For example, if your wall paint has shown some cracks or spots, you may repaint it or buy wallpapers to give your walls a fresher look. If your kitchen has a classic look that will still go well with other parts of your home that will be renovated, then no need to change anything.
Also, check how often you will use a space before remodeling it. If you rarely use your patio, for example, and you don't see yourself using it more, then no need to include it in your renovation plans. By keeping changes small and simple, you can save money.
Try DIY
This is a tip that should be followed with caution. Some home improvements can be done by homeowners themselves, like repainting walls or installing new furniture. This can save you a lot of money. However, for more complicated tasks, like changing water pipes, electricity lines, tearing down walls to create more space, or repairing or changing your roofing, it is always recommended to seek the help of professionals. There are roofing installation services in the Philippines from trusted construction providers.
Consider Remodeling to Raise Resale Value
Aside from the fact that remodeling parts of the house could improve one's comfort, it can also enhance aesthetic appeal of the entire house. Thus, it is often done before selling or renting the house to raise its value.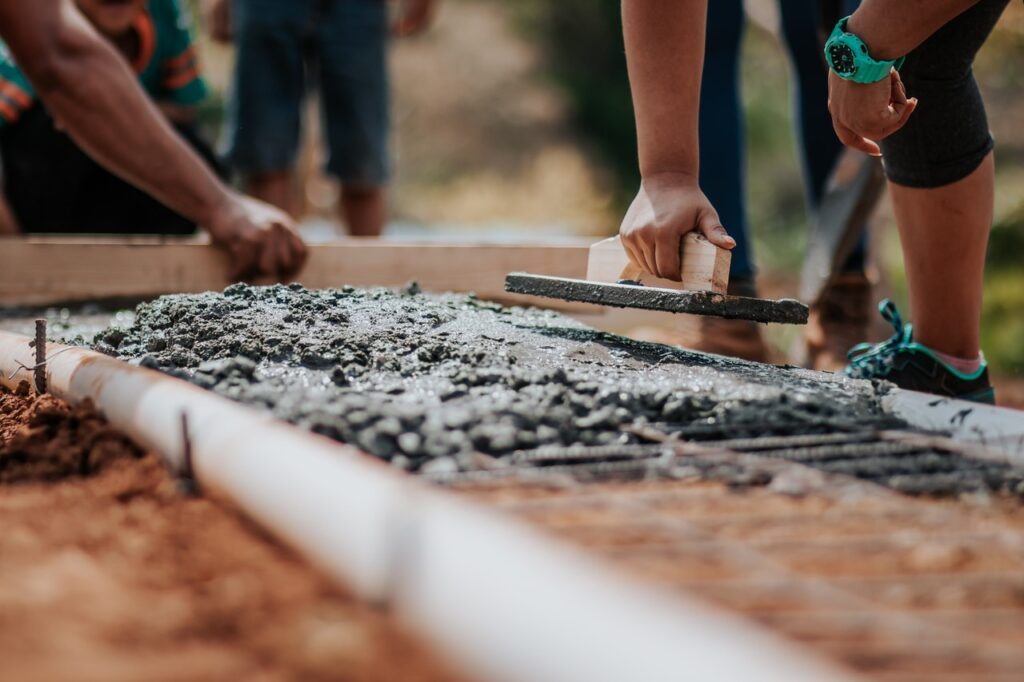 Use Quality Materials
Note that we recommend quality materials and not affordable materials. Yes, you may save money by using the cheapest materials you can find, but how sure are you they will last very long? It is more cost-effective to buy high-quality materials than cheap but substandard ones.
One material you should not scrimp on when remodeling your home is the cement for your walls or floors. Union Cement has products that offer superior strength and exceptional quality that exceed local and international product standards. They have various products for various needs. You may check their website for the best product for your projects.
Another part of your home that requires only top-quality products is your roof. For this, we recommend using Union Galvasteel Corporation's pre-painted roofing materials, like Duratwin. Duratwin is a solid and durable pre-painted galvanized roof for better wind and water leak protection. Its unique 2-rib design was made to provide a more solid base and stronger design for wind uplift and better leak protection. Choose among our array of prepainted colors: Red, Green, Beige, Blue, Orange, White, and Brown variants.
UGC is a trusted roofing contractor in the Philippines. For other Budget-Friendly Metal Roofs for Home Construction, read this blog. If you have questions about color roof price in the Philippines, don't hesitate to reach out. Get in touch with us via our website or call these numbers for assistance: (02) 8520-8822-23; 8520-8831; (049) 545-0084 to 86 or 09175033965 (Globe) and 09190032303 (Smart).
Recycle or upcycle materials
Using materials already available in your home is a fun idea when remodeling. You can even scour salvage yards or junk yards. If you are going to replace your metal roofs, for example, don't throw the old panels away. You can use these in your garden as a functional piece. You can also use scrap wood to create shelves or wonderful art pieces to decorate your home. By doing this, you are doing mother nature a great favor.
Try going solar
Investing in solar panels is a great commitment. Yes, they may cost a lot at first, but eventually, you will reap the benefits of using solar energy. Before, this would be close to impossible for homeowners, but thanks to PHINMA Solar, any home can have solar panels installed without too much capital expenditure. You may visit their website to learn more about this exciting new offering. Once you know the advantages of solar panel installation, you can have PHINMA Solar engineers evaluate your premises to assess and present an offer. Their engineers will also discuss the size of the solar facility to be installed, the amount of energy it can produce, and the economic savings you can enjoy.
By considering these tips, remodeling your home does not have to break the bank. Finally, determine and set your remodeling budget, and stick to it. Hopefully, you can tackle this project with less stress and enjoy your remodeled home fully once it's done!