From food, clothes, to electronics, everything is available online. But did you know that you can also now buy construction materials online? Construction materials are traditionally purchased from suppliers where potential buyers can check them for cost and quality before purchasing. However, in this new normal, buyers and sellers of construction materials have also gone online. Discover tips on how to buy construction materials online from your trusted roofing supplier in the Philippines, Union Galvasteel.
New Normal Construction Materials Buying Trend
The pandemic that has hit the world drastically changed how people are living their lives. With lockdowns and quarantine restrictions, people needed to find new ways to perform their work or do their daily tasks. One thing that has changed and was adapted even in the New Normal COVID-19 situation is how people did their shopping. Since many stores had limited accessibility to avoid spreading the virus, most people resorted to online shopping. The International Trade Association (ITA) reported that e-commerce sales in the Philippines will reach $17 billion in 2021 due to 73 million active users online during the pandemic.
With the development of vaccines and many people getting them, we have now reached herd immunity. Cases are still present, yes, but they are less severe. Quarantine restrictions have eased, and many establishments are operating at full capacity. However, these changes did not stop the popularity of online shopping. In fact, (ITA) foresees e-commerce sales to reach $24 billion by 2025. It looks like online shopping is here to stay with us during the new normal.
Benefits of Checking Construction Materials Online
The biggest advantage of buying construction materials online is convenience. Convenience is a broad term, so let's specify how online shopping is convenient for buyers.
1. You can save time and energy
Imagine driving to your local hardware store only to find out that the material you want is not available. Such a hassle, right? On the other hand, most online stores show stock availability, so you know right away if you can order the material you want for your construction project. You can do this in the comfort of your own home or anywhere in the world as long as you have a computer or a mobile phone with internet access.
2. You can compare prices easily
No need to jump from one store to another to compare the prices of the construction materials you need. You just need to check the prices online and choose which you think is the most competitive price-wise.
3. You have more options to choose from
When buying construction materials traditionally, we are often limited by the options we see in the stores. Sometimes, we end up going for the material closest to our vision only because it's the only one available. With online shopping, however, we could easily find options available from different stores in a few clicks.
4. You save money
Aside from finding the most affordable materials and cutting transportation costs, you save money from online shopping because goods are relatively cheaper as some online stores have lower operating expenses. This is true for online-only stores as they don't have to rent spaces in a commercial establishment to showcase their products. They just need a good warehouse for storage.
Where to Buy Your Construction Materials Online
You can visit many sites or use various apps for online shopping, but here are the most common platforms:
1. Social media – More than connecting people, many social media platforms have also become tools for online shopping. Facebook, for example, has a Facebook Marketplace that offers a wide variety of products online.
2. Marketplaces – Marketplaces are like online malls in the sense that you can find different products from different brands on one platform or app. Lazada and Shopee are examples of popular marketplaces in the Philippines.
3. Brand online stores – These are the official online shops of companies. Among all, it is best to buy from Brand Online Stores and Official Websites since they have usually customer service teams available to help you.
Tips When Buying Construction Materials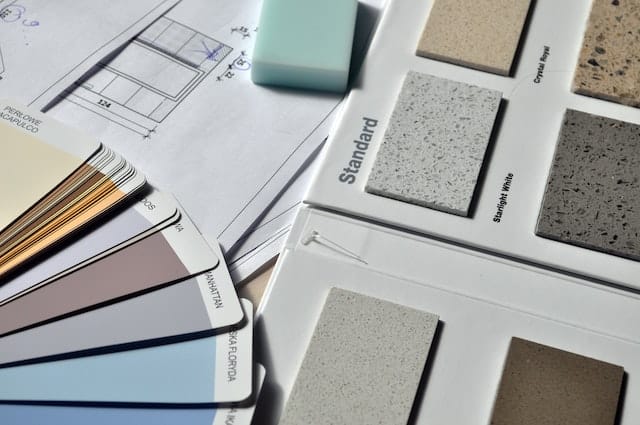 Online shopping may be convenient, but it comes with some perils. Many scrupulous people take advantage of online buyers' trust. To avoid scams or getting less than your money's worth, follow these tips:
 1. Check user reviews
Marketplaces employ a feedback mechanism that allows buyers to rate their experience shopping from an online store. Read reviews to see if the store is a reputable one that offers quality construction materials.
2. Read product description carefully
Sometimes, the fault is not always in the sellers. Buyers can miss important details about products, so they end up buying the wrong items. If unsure, ask sellers questions about product descriptions.
3. Check site or app credibility
It is best to visit the official website or download the official app of brands when buying materials online. Some sites may offer fake products and deliberately copying official sites, so be sure to check the URL. A tip, especially if you're paying online through a credit card, is to check if the URL starts with HTTPS instead of the less secure HTTP.
When buying through social media or marketplaces, be sure that you're transacting with the official page or store.
4. Check online, buy offline
Since construction materials need to be of high quality, you can check official online stores or websites of companies and then purchase offline. For example, you may search for metal roof suppliers online but go to their physical stores to check and buy them. This way, you still get to enjoy the advantages of online shopping while ensuring that you don't end up with low-quality materials.
For your roofing needs, you may visit the official website of Union Galvasteel Corporation. UGC lists all its available products online, with accurate descriptions and specifications. As a roofing supplier in the Philippines that has been in the construction industry for decades, rest assured that you will get high-quality materials for an affordable price. Once you find the roof supplies online, you won't have trouble finding them offline as we have the largest and most diversified distribution network in the industry. We have warehouses and sales offices in strategic locations throughout the country. Get in touch with us via our website or call these numbers for assistance: (02) 8520-8822-23; 8520-8831; (049) 545-0084 to 86 or 09175033965 (Globe) and 09190032303 (Smart).