For many of us in the Philippines, we may need to get our roofs repaired after strong typhoons or other extreme weather. If you are getting your roof repaired or need to have materials replaced, your roofing contractor might ask you questions with specific roofing terms. One term you should get to know is the roof flashing.
The roof flashing is a vital part that every roofing system has. It is a thin material made from metal that channels water away from certain areas, such as walls or spaces in between two roofing systems.
What Metal Roof Flashings Are Made of?
Most roof flashings can be made from any of these metals: aluminum, copper, stainless, or prepainted galvanized steel.
Steel is the most common material for roof flashings. This is because steel can provide a clean and elegant look while remaining durable and inexpensive. Though aluminum can be cheaper, it is not as strong as steel. Copper, on the other hand, provides the most elegance. However, its aesthetic look comes at a heftier price.
When talking with your roofing contractor, explore all your options about roof flashing materials. This will allow you to get the look you want while still maintaining your budget.
Why Are Roof Flashings Important?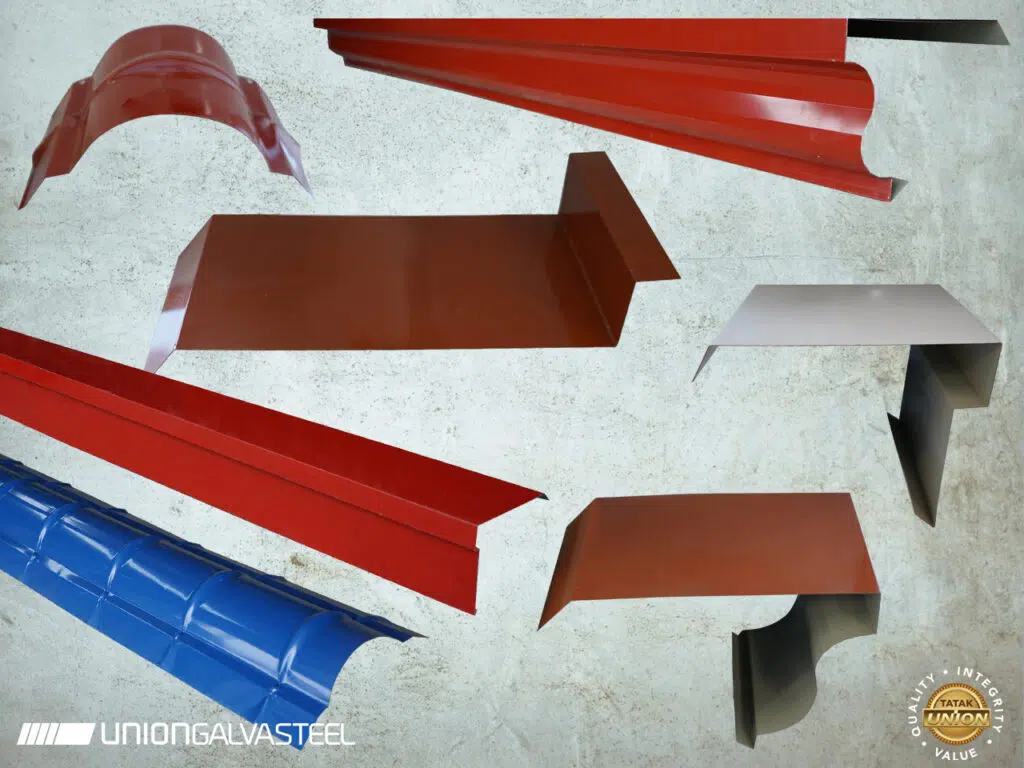 Now that you have an overview regarding roof flashings and you also know the materials they're made of, it's time to get into the nitty-gritty details. Here are three reasons why all houses should have roof flashings:
They Protect Important Areas in the Roof
Roof flashings protect specific parts of the roofing system. Since they are used to direct water away from certain areas, they protect the parts that are the most vulnerable to leaks.
For example, roof flashings are important in areas where the roof meets a wall, window, post, or even another roofing system. These areas can be prone to leaks as there may be small separations in between them where water can seep in. When flashings are installed properly, these areas will stay leak-free if the flashing material stands.
However, you should know that flashings may not be enough to fully protect your roof from damages. There are also other components of the roofing system that are important to provide you with the most protection. So, it's always best to leave roof system installation to the roofing professionals.
Looking for roofing installation services? Check here for more.
Your Roof Flashings Will Protect Your Home for Decades
Most types of roof flashings stand the test of time and aren't easily prone to wear and tear. This means that there may be situations wherein you already need to replace your roof. However, this doesn't mean that you also automatically need to get your roof flashing replaced.
When do you need to replace your roof flashing, then? The answer depends on the situation. That said, it's best to ask roofing experts regarding this. Your roofing contractor will thoroughly inspect the roof flashing before providing you with a quote for roofing replacement. If the flashing is still strong, then they don't need to replace it.
Roof flashings will continue to work as long as there isn't any sign of rust or until the metal is still undamaged. However, damaged roof flashings can be easily replaced by a professional.
Well-Maintained Roof Flashings Lead to More Savings
Since not all homeowners are aware of what roof flashings are, many are also not aware that they should regularly inspect their flashings. Since most roof flashings have a longer lifespan than the actual roof, it's important to have it checked during your scheduled roof maintenance. This way, your roofing contractor can make sure that the flashing remains strong and can still protect your home.
Always remember that you don't always have to replace the roof flashing when you get a roof replacement. No matter what material your flashing is made of, there are high chances that it will outlive the roof that it was first installed on. Knowing this can save you from expensive roof repairs.
When you make sure to regularly inspect your roof flashings, you're also better able to catch the first signs of damage to your flashing. Proper roof flashing maintenance will always lead to greater savings in the long run.
Where Can You Get Roof Flashings?
Roofing/Bended Accessories
If you need top-quality roof flashings, as well as other roofing materials and accessories for your home, opt for UGC products. We at Union Galvasteel Corporation offer these, as well as estimation and installation services. Our goal is to serve the Filipino people better, which is why we always challenge ourselves to innovate and offer fresh products and ideas to the market.
We are the current market leader in the manufacturing and distribution of galvanized roofing and galvanized steel building products. We have gotten this far only by hiring the best Filipino talent, adhering to operational excellence, and ensuring that our technology is topnotch. We are relentless in exploring proactive ways towards improvement, which sets us apart from the rest in the field.
Learn more about the products and services by reaching out to us. We are committed to creating better lives for Filipinos, and sharing our love for excellent products and service by proudly stating, "Sa tibay at ganda, panalo ka!"