Building or remodeling a house requires lots of decision-making. You have to think of the design and the materials to be used, among other things. Some parts can be easily replaced when you change your mind. This applies to the pieces of furniture, fixtures, and paint colors. However, some things may be too costly and time-consuming if you decide to replace them later on, so you should be as firm as possible with your decision early on. One example of this is your choice of walls. Two popular options are brick walls and drywalls. Read on to know the differences between brick walls and drywalls to help you find out which one is the perfect material for your construction project.
What is drywall?
A drywall is often installed as interior sides of walls. It is made of gypsum or calcium sulfate dihydrate sandwiched by two paper boards. It is used in many homes for the various benefits it offers, some of which are the following:
Drywall is easy to install.
Perhaps the main reason why homebuilders prefer this type of wall is the little time it takes to install drywall. Unlike brick walls (more about his later) that may take months to complete, drywall only takes weeks.
Drywall is durable.
As long as used in the right parts of your home, drywall is guaranteed to last for a long time because of its durability. The materials used in drywall make it fire-resistant and mildew resistant.
Drywall is cost-effective.
Because drywall is faster to install, you save on labor and construction cost. Also, because it is also durable, you don't have to worry about replacing or repairing it soon. And in case it gets damaged, drywall can be repaired easily. You can even do it yourself.
Drywall is elegant.
The simplicity of drywall also makes it a beautiful element of your home. Having it as interior walls can give your home a uniform finish. And if you want to freshen up the look of your home, you can paint over your drywall multiple times.
What is a brick wall?
A brick wall is made of blocks of brick or cement held together by mortar. It is commonly used as an external wall, but it can also be used as an internal partition. It has been used since ancient times, and it is still being used today for the advantages it provides. Here are some of its benefits:
Brick wall is easier to maintain.
Depending on the type of brick you use, you don't have to worry about maintaining your brick wall because they don't get damaged easily. You may need to clean them once in a while, but that's it. Also, when built properly, it will last for years. It is also fire resistant and not prone to termites.
Brick wall adds charm to any home.
What's nice about a brick wall is that it fits any type of home. Whether you want your home to have a Victorian appeal or you're after a more contemporary look, then there's a right brick wall for you. You just have to choose the right color, texture, and size of bricks.
Brick wall has thermal properties.
The materials used in a brick wall allow it to store heat and release it slowly, so, during hot summer days, your home will feel cooler. Meanwhile, during cooler days, the brick wall stores heat and releases it inside your home. So regardless of the weather, you will feel comfortable in your home.
Brick wall is cost-effective.
Because of the thermal properties of brick walls, you save on energy costs. Also, though you may spend more on material and labor costs when constructing brick walls, you save money in the long run because they are durable and low maintenance.
Now that you know more about drywall and brick walls, you may already have an idea of which one to have on your next construction or remodeling project. Whichever you choose, you will have no problem, given that both have advantages. But if ever you decide to go with drywall, note that you cannot install it on its own as it requires frames.
There are different types of frames used to support dry walls, but our top recommendation is metal frames, particularly light metal frames. Compared to wooden frames, for example, metal frames are stronger and worth every centavo.
Lucky for you, you don't have to look far for the best metal frames as Union Galvasteel Corporation is one of the top light metal frames manufacturers and distributors in the Philippines. Our metal frames offer a significant reduction in site labor usage, resist rust, fire, and termites, and provide superior strength and enhanced design flexibility. They can also be used for ceiling framing structures besides drywall structures.
Aside from light metal frames, UGC also offers affordable and durable wall partition material, such as Standard PU Panel, which consists of a rigid foam insulation layer sandwiched between two structural metal skin surfaces. This insulated panel is ideal for walls, partitions, and ceiling of building structures with controlled temperature.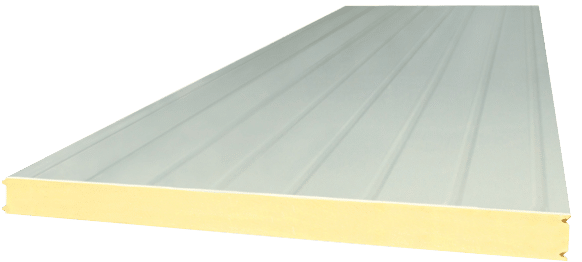 Looking for a one-stop shop for all your construction project needs? Union Galvasteel Corporation is the market leader in producing and distributing prepainted roofs, galvanized roofing materials, and galvanized steel building products in the Philippines. We are easy to find, as we have the largest and most diversified distribution network in the industry. We have warehouses and sales offices in strategic locations throughout the country. Aside from our products, we also offer roofing services to help you with budget preparation, project scheduling, and project completion. We offer on-site roll forming, roofing estimates, and delivery and installation. Get in touch with us via our website or call these numbers for assistance: (02) 8520-8822-23; 8520-8831; (049) 545-0084 to 86 or 09175033965 (Globe) and 09190032303 (Smart).
Photo by Max Vakhtbovych from Pexels