You may find it surprising that certain elements in your home have specific names. Yes, you may be familiar with the roof, ceiling, and walls, but have you heard of spandrel? Traditionally, "spandrel" is what you call the space or surface between a curved figure and a rectangular corner. Spandrels are often triangular because of the elements surrounding them. In large buildings, it can refer to panels connecting the foot of a window and the head of the window below it. This is to hide the floor structure. In modern building construction, there are also spandrel ceiling and roof eaves to cover the exposed undersurface of any exterior. It is also sometimes called "soffit." In this article, we will talk about spandrels as a material for roof eaves. Read on to know more about spandrels and their features.
What are spandrels?
Spandrels are commonly found in roof eaves or the part of the roof that overhangs the side of the roof. Without spandrels, the roof eaves may look unpleasant as the underside of the roof will be exposed and your home will look unfinished. They can come in various designs to make your home look the way you want it to. They can be plain, ribbed, or ridged. But more than the aesthetic they provide, spandrels are also functional. They protect your roof from weather elements like moisture and help with your home's ventilation. They also prevent insects or animals like bats from nesting in your home.
Types of spandrels
Spandrels come in different materials, but the most common ones are wood, vinyl, fiber cement, and metal. Continue reading to know the difference between each type of spandrel.
Wood Spandrel
Wood is often used as spandrels because it is affordable and easily available. It does its job in making roofs eaves more pleasing to the eyes while providing additional protection to your home. However, since wood is prone to deterioration and termite, you must keep it well-maintained.
Vinyl Spandrel
Vinyl is another material used to make spandrels. Vinyl spandrels are more durable than wood spandrels as it is less prone to rotting and chipping. It also requires less maintenance. However, they are a bit costlier than wood spandrels.
Fiber Cement Spandrel
A wonderful thing about fiber cement spandrels, aside from being durable, is that it has different textures, colors, and designs. So, if aesthetics is important to you, then fiber cement is the way to go. This is also an excellent choice if you can still stretch your budget, for it can be quite expensive.
UPVC Spandrel
UPVC or Un-plasticized Poly Vinyl Chloride is also used for spandrels. It makes a good material because it is durable and water-resistant, making it great for homes in areas that often experience rain. Depending on the type of UPVC used, however, it may be difficult to install.
Metal Spandrel
Metal spandrels can be sub-categorized into two: steel and aluminum. Both are durable, as they can withstand any extreme weather conditions like typhoons. Aluminum, however, is more pliable than steel. It can cost more than the other materials mentioned but consider them a sound investment as they are low- maintenance and can last for a long time.
Uses of Spandrel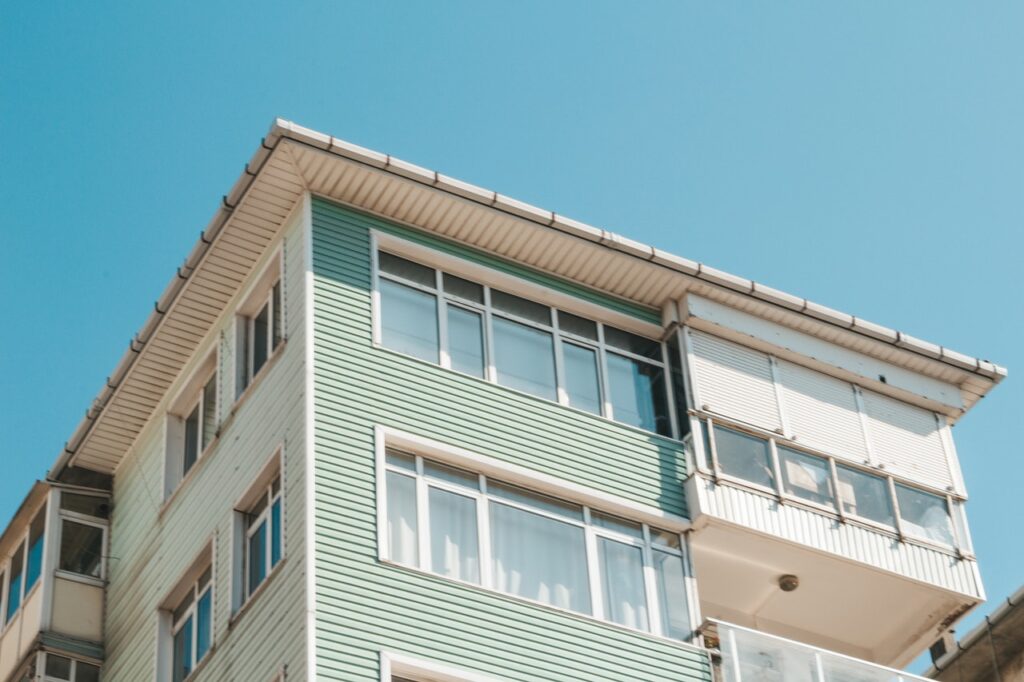 Spandrel and ceiling system
Spandrels are more than materials for roof eaves, for they can also be used as ceilings. Just like with roof eaves, an exposed ceiling may not be appealing to everybody. Just imagine the visible wires, tubes, and beams. Aside from being unsightly, these exposed elements may also be dangerous. Electrical wires, for example, can cause electrocution when touched without the right protective gear.
Spandrel and roofs
Aside from roof eaves, spandrels are also used in roof construction as gable ends. A gable roof is a type of roof design with two sections that meet at their upper edges, forming a ridge. The triangular space that these two sections create is called the gable end. A spandrel gable end is also easier to install than traditional brick walls.
Not all spandrels are the same. If you are after durability, we recommend going with a metal spandrel. Here are the top reasons to use metal spandrel as a ceiling in your home:
It is easy to install.
It is termite-resistant and fire-resistant, unlike wood.
It is easy to clean.
It is low maintenance.
It is made of metal, so it is durable.
It can be pre-punched for ventilation.
Overall, it is a practical choice.
UGC Duraspandrel: Spandrel Supplier in the Philippines
A metal spandrel with all these benefits is Union Galvasteel Corporation's Duraspandrel, which is made of Zinc or Aluminum-Zinc Coated Steel Coils. Aside from the practicality and functionality it provides, our Duraspandrel line could also guarantee to make your home look spectacular. They come in various colors such as red, green, beige, blue, orange, white, and brown. If your preferred color was not mentioned, don't worry as UGC can produce Duraspandrels in other special colors upon your request. Duraspandrel is even available in woodgrain design. So, whatever the theme of your home is, our spandrel can surely complement it. With these benefits, they are ideal to use not just for residential but also for commercial buildings.
If you are looking for a spandrel ceiling and other roofing materials, look no further than UGC. We are a roofing company in the Philippines that manufactures and distributes pre-painted and other galvanized roofing materials. You won't have trouble finding us, as we have the largest and most diversified distribution network in the industry, with warehouses and sales offices in strategic locations throughout the country. We also offer services to help you with your roofing needs. We provide detailed roofing estimates, on-site rollforming, and delivery and installation of our products. All these services we offer to help you complete your project hassle-free and on time. Contact us via our website or call these numbers for assistance: (02) 8520-8822-23; 8520-8831; (049) 545-0084 to 86 or 09175033965 (Globe) and 09190032303 (Smart).